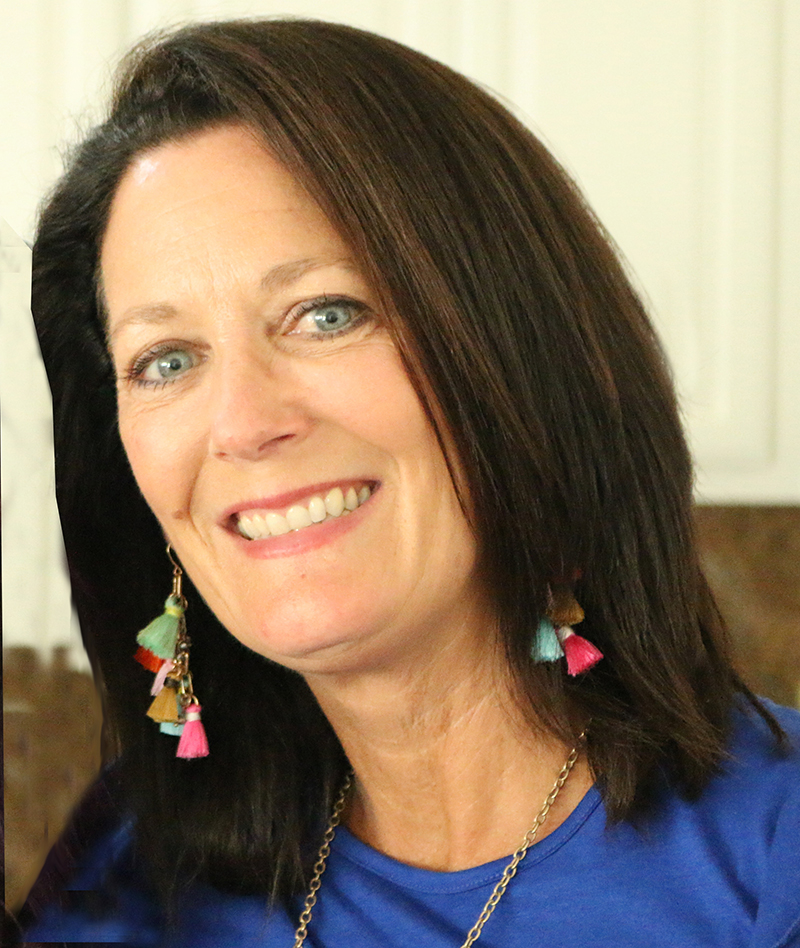 COLLEEN GIANATIEMPO
Abstraction / Mixed Media
About the Artist
Award-winning artist Colleen Gianatiempo is an accomplished abstract painter and instructor from the Bay Area who earned her Master of Fine Arts in Painting from the Academy of Art University in San Francisco. She lives life the same way as she paints — by embracing the mystery, staying open to change, finding courage, honoring intuition and trusting the journey. Her works are in range of public, private and corporate collections across the U.S.
Gianatiempo began her career as a graphic artist and found her way to the fine arts and has certainly made her mark. With a business degree, a graphic design degree and an MFA, Colleen now has all the knowledge & motivation needed to pursue her fine art practice, while teaching and inspiring students from around the globe.
Read More
My work, expresses my observance and participation in life. I use the abstract language of bold color, varying textures, shapes, and pattern to interpret the world around me. I take a tiny sliver of an element that inspires me and magnify it to highlight, and show off its complexities, intricate layers, patterns and design. What may be minuscule or simply overlooked, is what I find most beautiful, poignant, and impactful.
Education
2017 – MFA, Painting, Academy of Art University, San Francisco, CA
1991 – Certificate of Graphic Design, Otis Parsons School of Design, Los Angeles, CA
1986 – Bachelor of Science, Cum Laude, Business, University of Massachusetts, Amherst, MA
Awards
2020 – GAP Collaborative Artist, "The Global Art Project", Benicia, CA
2020 – Public Art Award, The Arts & Cultural Commission, "The Street Beautification Project", Martinez, CA
2020 – Public Art Award, The Heritage and Cultural Commission, "The American Backyard Project", Dublin, CA
2019 – Sea Lion Artist, Aquarium of the Bay, Pier 39, San Francisco, CA
2019 – Certificate of Excellence, Artavita, 31st Artavita Online Art Contest
2019 – Heart Artist, San Francisco General Hospital Foundation, San Francisco, CA
2018 – Honourable Mention, Aberdeen Harbor, Colour Show, Gallery Ring
2018 – Heart Artist, San Francisco General Hospital Foundation, San Francisco, CA
2016 – Clyde & Co. Art Award, Aqueous and Metamorphosis, Emerging Artist of San Francisco, CA
Solo Exhibitions
2019 Aesthetic Conversation, Estey Gallery, Benicia, CA
2018 Abstractions, Daniele Maxwell Designs (Staging), Castro Valley, CA
2017 Rejuvé, Westin St. Francis Hotel, San Francisco, CA
2017 Simultaneously, Main Street Arts, Martinez, CA
2017 Harmonic Chaos, MFA Thesis Exhibition, Cannery Gallery, San Francisco, CA
Recent Group Exhibitions
2020 Pulp Fiction, Lamorinda Arts Alliance, Lafayette, CA
2020 Gender Gap, The Global Art Project, Benicia, CA
2020 Shine A Light, Kunstmatrix, Walnut Creek, CA
2020 Artist's Vision, Marin Society of Artists, San Rafael, CA
2020 Origins: An Instructor Showcase, Gallery 212, Sonoma, CA
2019 Faculty and Alumni Fine Art Auction, Academy of Art Galleries at The Cannery, San Francisco, CA
2019 6th Stockton Art League Juried Exhibition, Goodwin Gallery, Stockton, CA
2019 Eclectic, Berenice Gallery, San Francisco, CA
2019 Four to the Fourth, Julie Cohn Gallery, Berkeley, CA
2019 Hearts of San Francisco, San Francisco General Heart Foundation, San Francisco, CA
2019 Imagery, Collaborative Art House, Concord, CA
2019 Inspiration Surrounds Us, Art Cottage, Concord, CA
2019 World of Abstraction, San Francisco Woman Artists Gallery, San Francisco, CA
2019 Origins: An Instructor Showcase, Gallery 212, Sonoma, CA
Public Commissions
2020 City of Martinez, Love is Key, Utility Box, Martinez, CA
2020 City of San Francisco, Pier 39, Mydas Touch, Sea Lion Sculpture, San Francisco, CA
2020 City of Dublin, Backyard Vibes, Adirondack Chair, Dublin, CA
2020 City of Martinez, Love Comes in Many Colors, Mural, Martinez, CA
2017 City of Martinez, Small Town, Big Heart, Mural, Martinez, CA
2013 Morello Park Elementary School, Expressions of Us, Mural, Martinez, CA
2017 Paras Vineyards, Aqueous, Napa, CA
2017 MSpa, Feather Train, Concord, CA
Corporate Commissions
2016 Daniele Maxwell Designs, Crimson Crisis, Oakland, CA
2015 Daniele Maxwell Designs, Essence, Castro Valley, CA
2014 Offices of Dr. Benway, Zeek and Friends, Walnut Creek, CA
2013 Fifth Ocean Consulting, Midterm Ground Zero, Salt Lake City, UT
2010 The Victorian Rose, A Jewel, Grass Valley, CA
2008 CKG Properties, Shifting Light, Salt Lake City, UT
2000 ACLU of Utah, Lady Liberty, Salt Lake City, UT
1999 Salt Lake City Farmer's Market, Bee Fruitful, Salt Lake City, UT
1998 The Disablility Law Center, Red Rocks, Salt Lake City, UT
©2021 Artful Galleries LLC
Design by Kim Brill Code by Brad Cable
SIGN UP FOR OUR NEWSLETTER