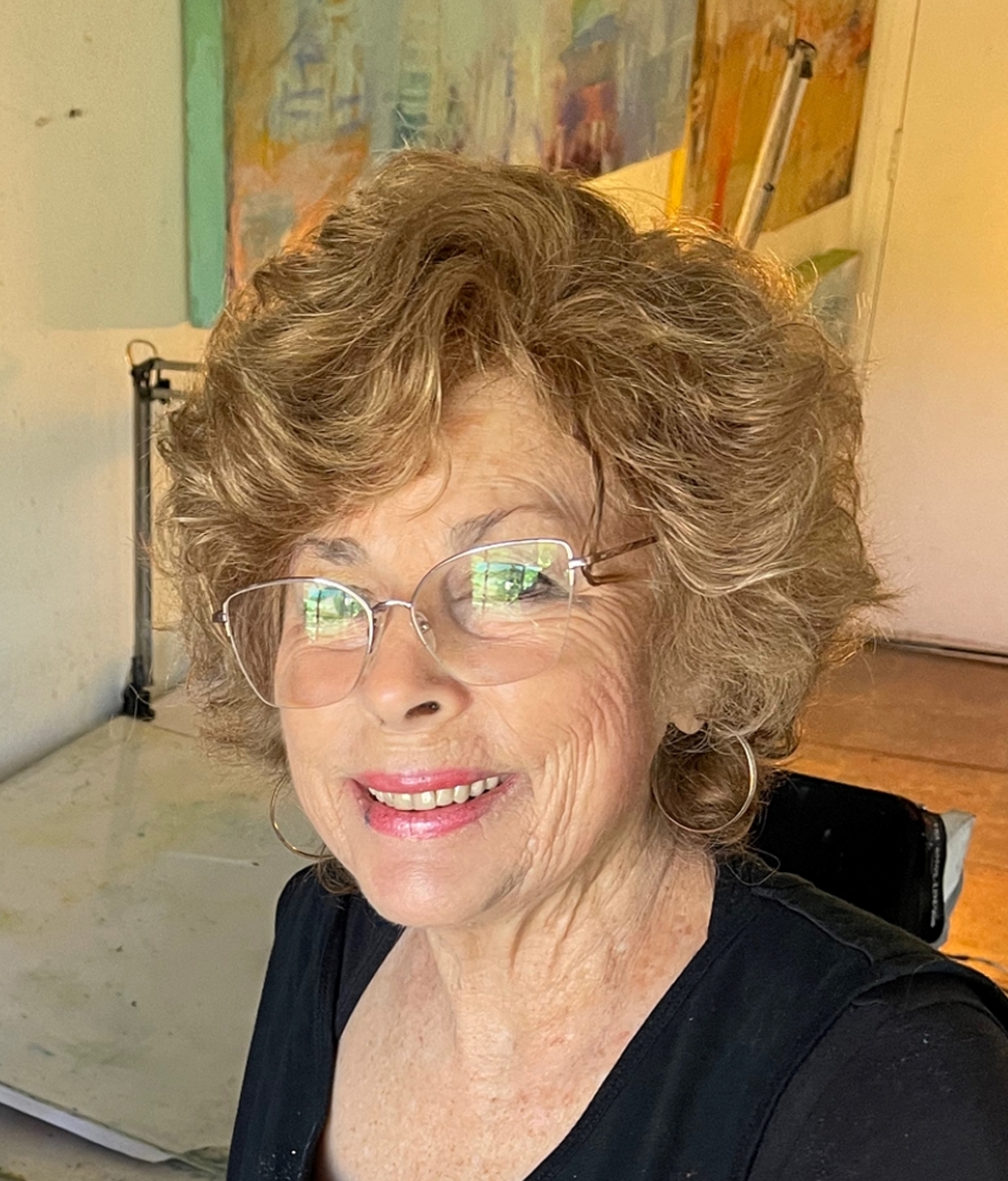 MIRA M. WHITE
Abstraction, Mixed Media, Figurative
About the Artist
Seasoned art professional in the Bay Area of California, widely known and respected for teaching multi-media classes and workshops. Her art resonates with her spiritual focus, regardless of her imagery or medium. She dreams in paint.
Artist Statement
"I have always thought of my art practice as my Yoga and have been a spiritual student for most of my adult life. There came a point in my practice when I was no longer satisfied with representing specific images. My work became more process oriented, developing visual structure and atmosphere in layers, with a special love for excavation, spontaneous mark making and abstraction.
I need to take a journey when I work. I am often asked about my images — my content. If I can pin anything down about my process, it is that I begin by making marks, pouring color, anything that permits me to make an entrance into an evolving journey. While I work, I often form narratives in my mind that may eventually tell the story of the piece. It is an integral part of my process. And titles are poetry for me. In fact, they also become a summation of the journey I take in the evolution of the piece. In essence, I tell a story through my images, with or without incorporating text."
Read More
Artist Bio / Press
White earned her BFA with High Distinction, and her MFA with Distinction from California College of Arts & Crafts. She is a member of CWA, IEA (International Encaustic Artists), Arts Benicia, and now Artful Galleries.
White is primarily a mixed media artist who incorporates an ever-expanding arsenal of materials and media in her art. She loves the adventure of uncertainty when beginning a painting or drawing. The ability to take an internal journey with the artwork excites her and always leads to unexpected results. Often, pieces manifest imagery and a visual vocabulary that is the result of her lifelong personal spiritual journey.
White's professional responsibilities include a full teaching schedule of classes and workshops in multiple media. World-wide circumstances have necessitated expanding teaching assignments to online classes and workshops. She is enjoying expanding her digital capabilities and hopes to continue this development. White has been an active participant in Northern California Bay Area art communities for many years, and has in recent years broadened her teaching venues to include workshops in Florida, North Carolina, Nebraska and Washington.
White's recent work will be represented in a new 2 volume book, Art of the Bay Area, created by Jen Tough. The Pastel Journal featured White's work in its Dec.2018 issue, with the apt title "Visual Narratives of Ethereal Beauty."
Woven Tale Press just featured Mira's graphic work in its June, 2021 issue. White is included in a new hard cover book Art Journey: Abstract Painting. In addition, Encaustic Arts Magazine featured White's work in its June 2015 issue and other publications have honored her as well over the years, including Gathering Clouds in 2014, Inquiring Mind in 2012 & 2014.
The Pastel Journal featured White's pastel and mixed media work in its Jan/Feb 2011 issue. White's work is included in the 2010 anthology Best In American Water Media, and is also featured in a recent anthology: Journeys Into Abstraction.
©2021 Artful Galleries LLC
Design by Kim Brill Code by Brad Cable
SIGN UP FOR OUR NEWSLETTER