We love our non-profit partners!
14% of your Artful Galleries' artwork purchase helps support your choice of any of these nonprofits:
California Charities and Nonprofits

Little Wishes
https://littlewishes.org
Little Wishes™ grants the immediate and ongoing wishes of chronically and critically ill, hospitalized children to ease their discomfort, bring them moments of joy and brighten long hospital stays. All wishes are granted in the hospital to give a child something positive to look forward to and provide much needed distraction. Founded in the San Francisco Bay Area, Little Wishes™ now serves children's hospitals across the country. Little Wishes has granted over 14,000 wishes and counting!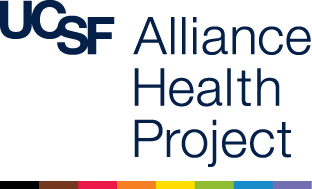 https://alliancehealthproject.ucsf.edu/
UCSF Alliance Health Project
UCSF Alliance Health Project supports the mental health and wellness of the lesbian, gay, bisexual, transgender, queer (LGBTQ) and HIV-affected communities in constructing healthy and meaningful lives. Alliance Health Project seeks to decrease health disparities within the LGBTQ and HIV-affected communities, and provide the highest quality mental health services and substance-use counseling. This organization is client centered, strength based, and readily adapts programs to meet the current needs of its clients.


Texas Charities and Nonprofits

Austin Chamber Music Center
https://austinchambermusic.org
Austin Chamber Music Center's mission is to serve Central Texans by expanding knowledge, understanding and appreciation of chamber music through the highest quality instruction, performance and outreach. ACMC is developing the next generation of musicians and audiences while making chamber music accessible and available to everyone across Austin. Help make friends make music. Your support provides an avenue for professional musicians to interact, teach and perform.

Circle of Health International
https://cohintl.org
Circle of Health International is an international humanitarian organization founded in 2004 with the mission of working with women and their communities in times of crisis to ensure access to quality reproductive, maternal and newborn care. COHI has responded to eighteen humanitarian emergencies and served over three million women, both domestically and internationally, including recently aiding Harvey refugees. COHI works to keep mamas and babies safe in the world's hardest places, all while staying engaged with their home community of Austin.
Houston Food Bank
https://www.houstonfoodbank.org/
The Houston Food Bank is a solution to both hunger and food waste. America's largest and nationally recognized as Feeding America's Food Bank of the Year in 2015, the Food Bank distributes 122 million nutritious meals through its network of 1,500 community partners in southeast Texas, feeding 800,000 individuals each year.

LifeWorks
https://www.lifeworksaustin.org
LifeWorks is a fearless advocate for youth and families seeking their path to self-sufficiency. We are committed to innovative problem solving, shared accountability, and a relentless focus on achieving real, sustainable and measurable results for the clients we serve. We have three core goals for our community's youth: Everyone deserves a home, everyone deserves to work, and everyone deserves a chance to heal. Each of LifeWorks 19 programs, as well as our collaborative research and advocacy efforts, are designed to promote these three pillars of self-sufficiency. We are on a mission to end youth homelessness in Austin.

https://foundcom.org/
Foundation Communities
Foundation Communities is a local (Austin), homegrown nonprofit. Founded in 1990, they provide affordable, attractive homes and free on-site support services for thousands of families, veterans, seniors, and individuals with disabilities. Their innovative, proven model empowers residents and neighbors to achieve educational success, financial stability and healthier lifestyles. Foundation Communities owns and operates 24 communities across Austin and North Texas.


https://www.early-music.org/
Texas Early Music Project
Founded in 1987 by Daniel Johnson, the Texas Early Music Project is dedicated to preserving and advancing the art of Medieval, Renaissance, Baroque, and early Classical music through performance, recordings, and educational outreach.
©2021 Artful Galleries LLC
Design by Kim Brill Code by Brad Cable
SIGN UP FOR OUR NEWSLETTER