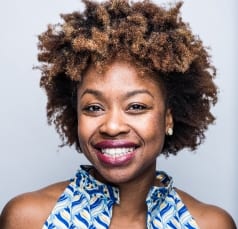 ABI SALAMI
Representational & geometric expressionism
About the Artist
Abi Salami is a Nigerian-American visual artist based in Dallas, Texas.
A self-taught artist, Salami graduated with a Masters in Professional Accounting from the University of Texas at Austin and worked in public accounting and real estate for almost a decade before deciding to follow her passion for art as a full-time career.
Her life in the United States as a Nigerian immigrant plays a key role in shaping her body of work, particularly her latest collection of paintings. Although she primarily works in acrylic paint, she is also very fond of experimenting with various mixed media mediums, such as collage.
Abi has work currently on display at the African American Museum of Dallas through May 31, 2019 and will be part of our Artful Galleries Houston Exhibit – open to the public – June 1, 2019 at Mixed Emotions Fine Art, 95 Tuam Street in Houston. 14% of all our art sales for the June 1 exhibit will benefit Music Doing Good.
Read More
Abi finds inspiration not just from her African heritage and life experiences, but from also her "whimsical mind." Her approach to painting is purposefully unstructured. She allows her subconscious mind to roam free to find inspiration and then challenges her conscious mind to make sense of the fleeting thoughts, colors and shapes on canvas.
One of her recent series, From the Whimsical Mind, features unapologetically colorful, dramatic pieces that exhibit Salami's unique style of painting. The backgrounds are rich with color, shapes and textures that provide a warm African feel. The enigmatic subjects, composed of triangles, rectangles and circles, have hidden symbolic meanings that add to the complexity of the seemingly simplistic paintings.
Artist Reflection:
"As an artist, I reserve the right to evolve. My art is me. I am still evolving as an adult and as a result, my art will too." – Abi Salami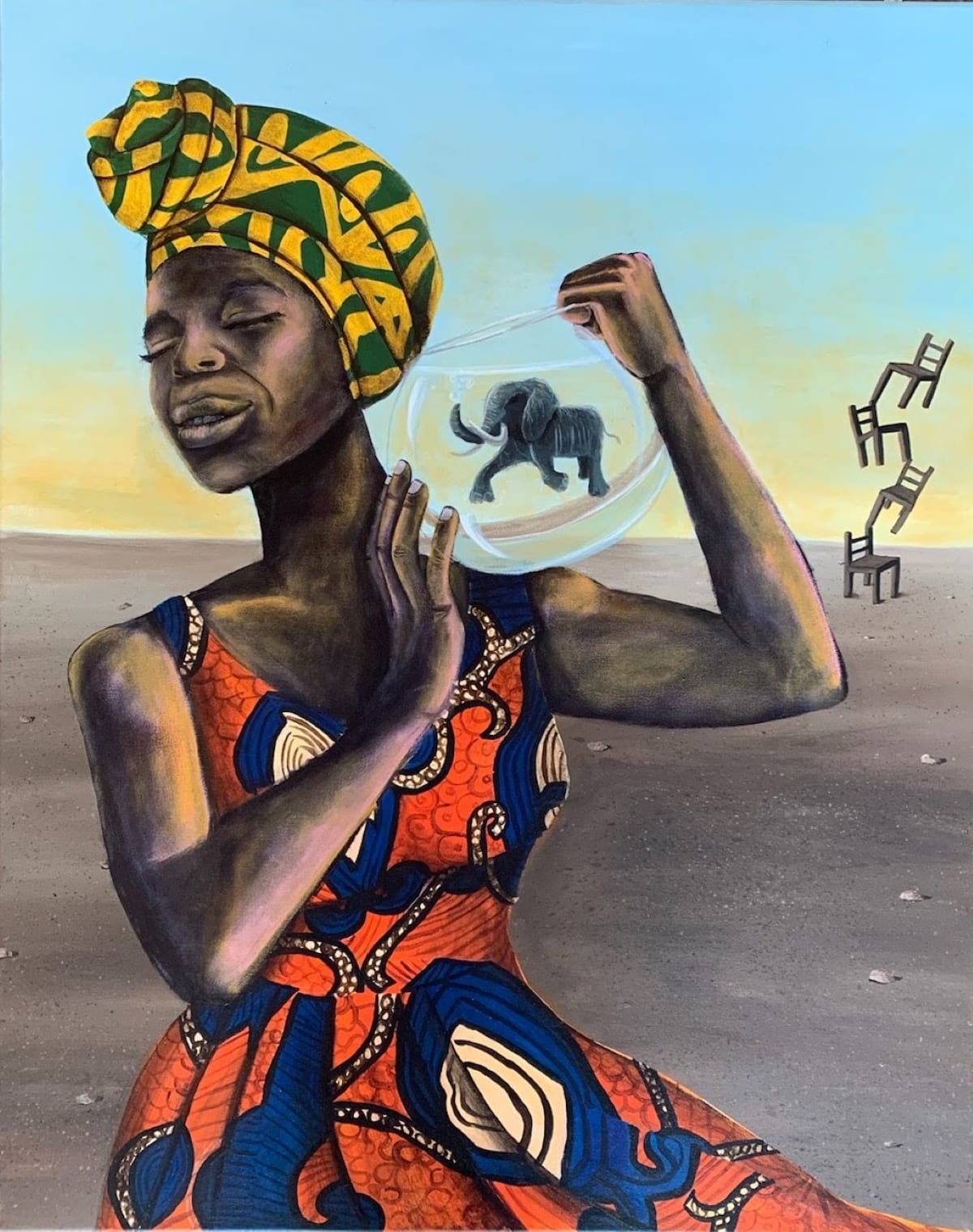 • SOLD Saving Light Spirit
Acrylic on canvas
30" H x 24" W x 0.75" D
Painted gallery-wrapped edges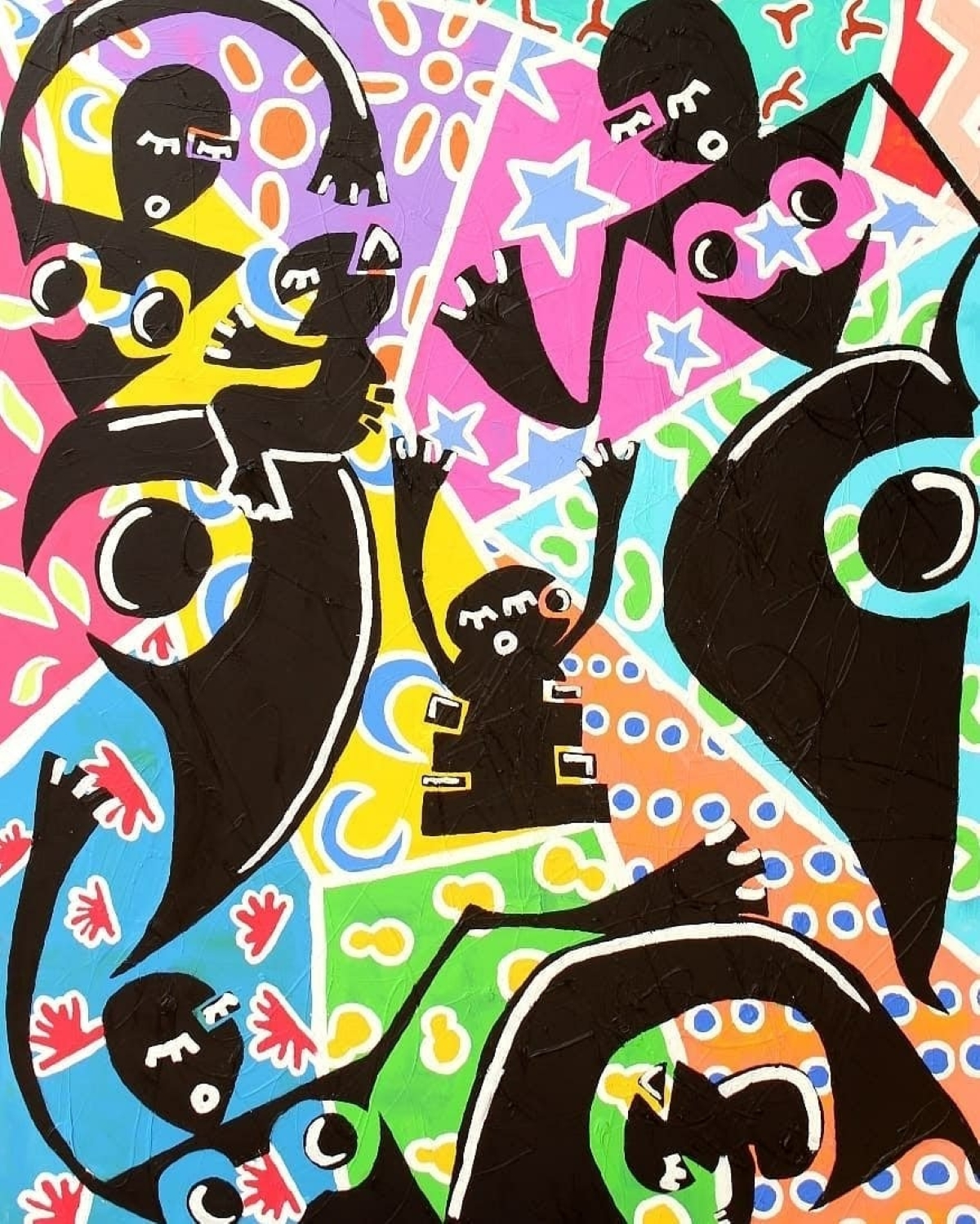 • SOLD Duty
48" H x 36" W x 1.5"
Acrylic on canvas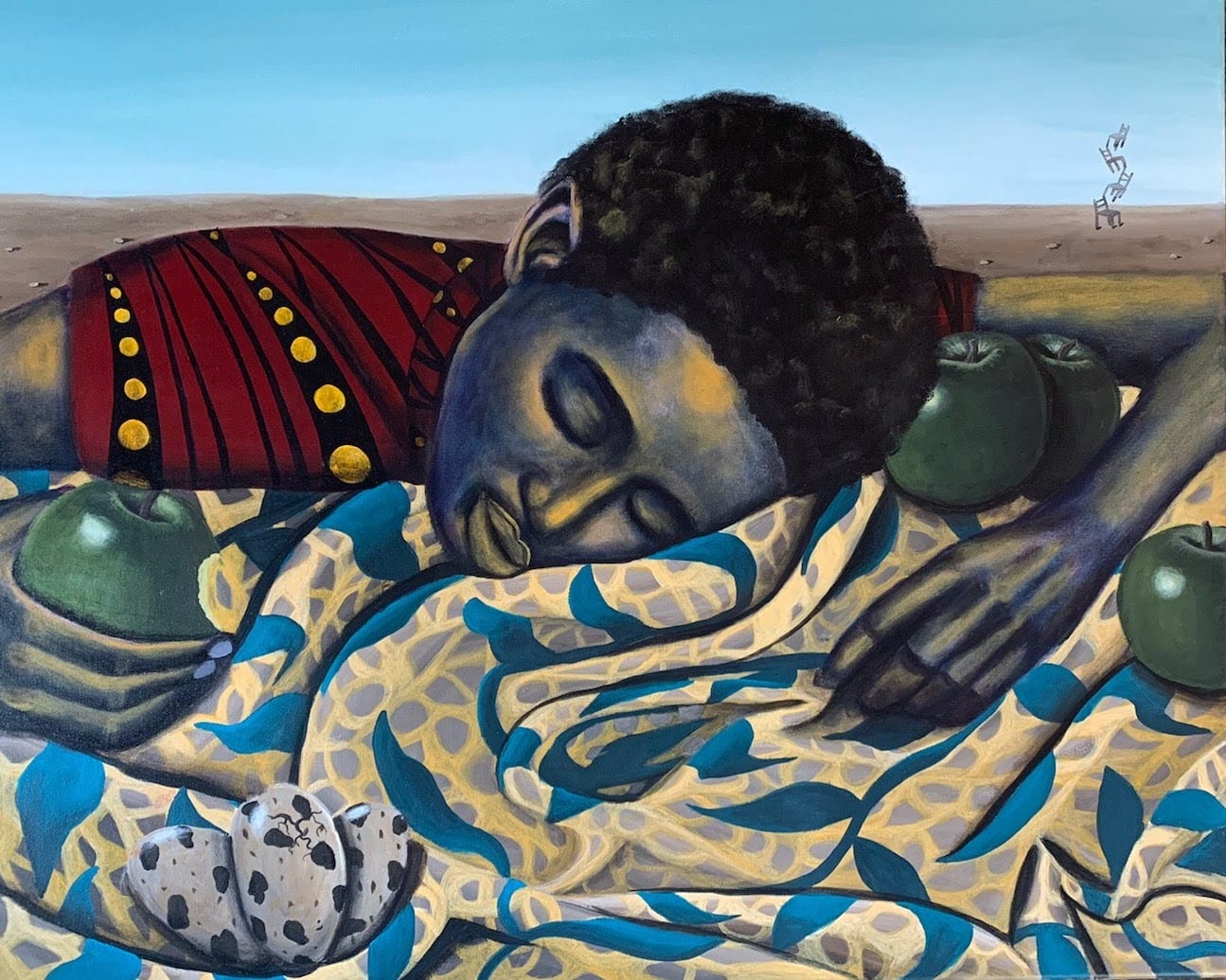 • SOLD Self Soothe
Acrylic on canvas
24" H x 30" W x 0.75" D
Painted gallery-wrapped edges
©2021 Artful Galleries LLC
Design by Kim Brill Code by Brad Cable
SIGN UP FOR OUR NEWSLETTER