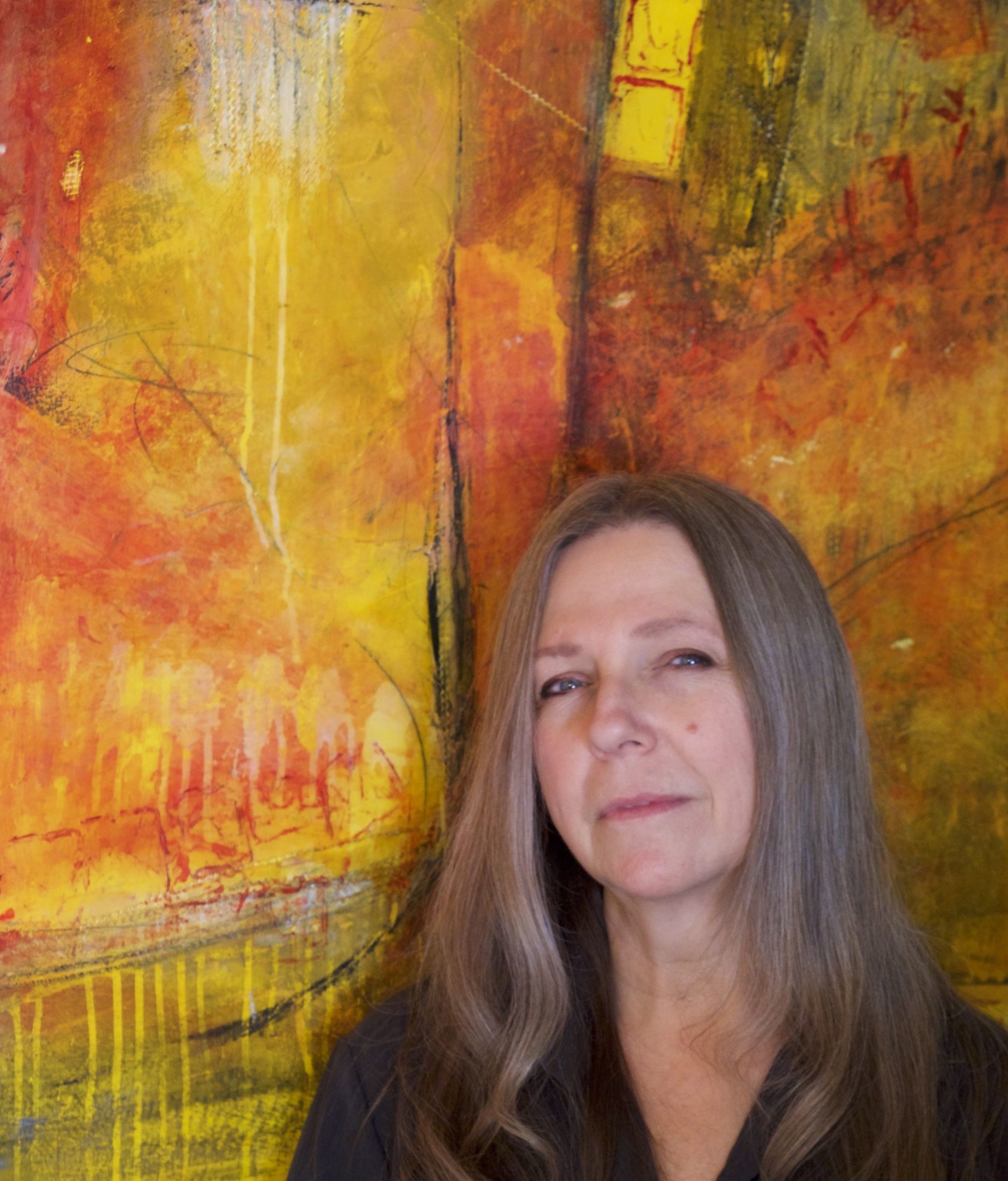 REBECCA SOBIN
Rebecca Sobin [sobin-headshot to come]
About the Artist
Rebecca Sobin is a contemporary abstract artist who divides her time between the Rocky Mountains of Montana and the Sonoran Desert of Arizona. She self-describes as both an artist and a science geek and considers these two aspects of her life as being a cross-pollination, each perfectly balancing the other.
Read More
Sobin holds her Master's and clinical Doctorate in Chinese medicine. After years in both higher education (professor and clinical dean) and seeing patients in the clinical setting, she finally retired from medicine to fully focus on her painting. Over time, the journey to deeply delve back into her art went through several incarnations – all leading to the abstract work she embraces today.
All her current collections of work are created using layers of primarily oil and cold wax on cradled wood panels. Sobin considers her work as mixed media, as many techniques and mediums are combined to create her abstract-expressive paintings.
Sobin has participated in many group and juried shows and is represented by multiple galleries across the western states.
She considers home-base as anywhere her husband, dogs, and studio are located.
©2021 Artful Galleries LLC
Design by Kim Brill Code by Brad Cable
SIGN UP FOR OUR NEWSLETTER