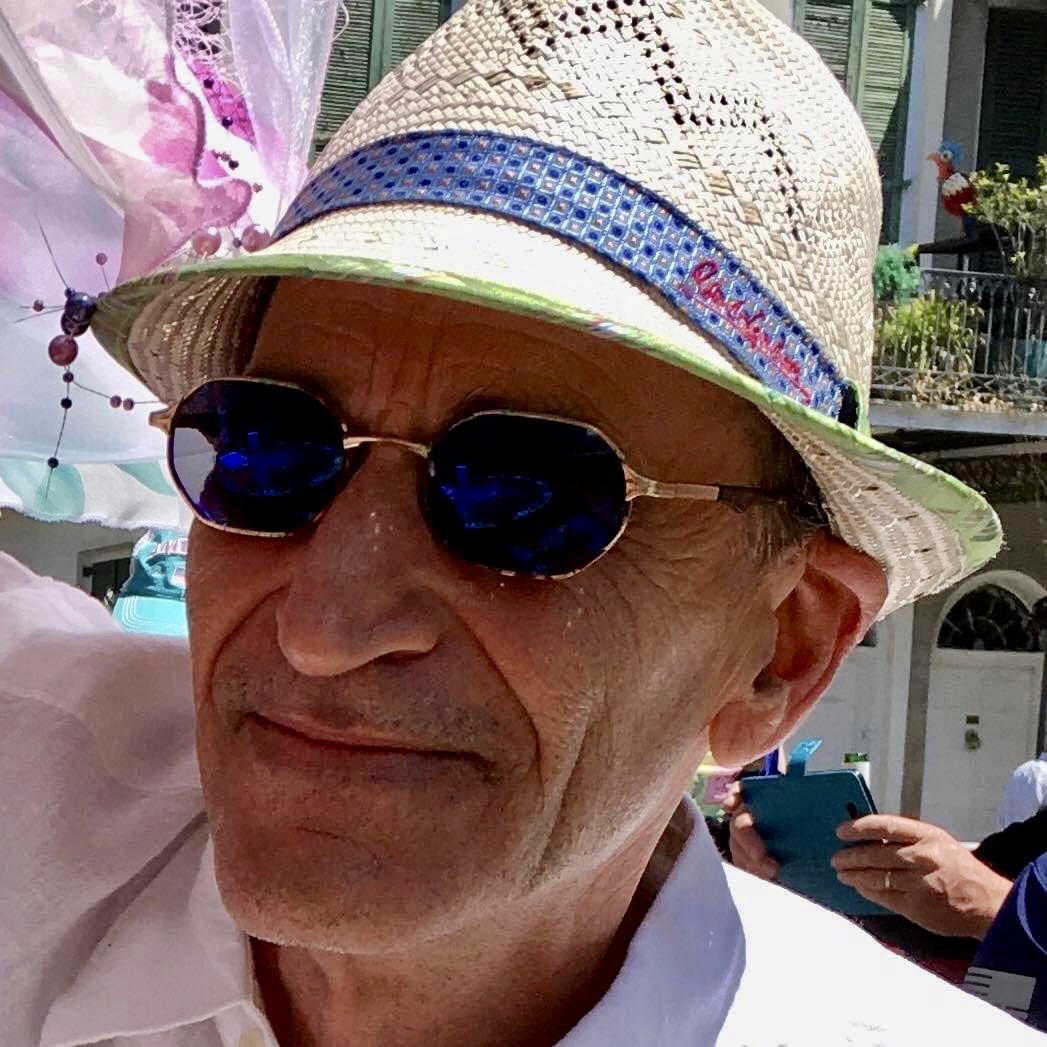 CHUCK BENSON
Pop Art
About the Artist
Inspired by his New Orleans French Quarter environment, Chuck created Bensonola, a new mixed-media Pop-Art style that combines his original photography, collage and painting.
Artist Statement
My photo-painting collage work is my way of recycling and preserving the past. I take newspaper clippings and photos, old phone book pages, vintage sheet music and other soon to be obsolete paper items and print my high-contrast black and white photos on them. After attaching the pieces to canvas, I am then able to start the painting process that allows me to bring all the elements together into one integrated piece.
Read More
Artist Bio / Press
At the young age of 11, Chuck started taking art lessons in Shreveport, Louisiana. As a young teenager, his paintings won numerous local and regional competitions. At age 14, Chuck won a national art contest and his winning watercolor was displayed in the front lobby of The Plaza Hotel in NYC.
Chuck earned his bachelor's degree in Advertising from the University of Texas at Austin. He worked in creative advertising in Chicago for many years at agencies including JWT, Bozell, Ogilvy and Grey. His creative work has been internationally recognized by The Clio Awards and The London International Awards.
Over the years, his style and medium have changed about every six years — from acrylics to ceramics to shadow boxes. Recently, Chuck created a new style of photo painting collage work he calls Bensonola. His colorful Pop Art collages have been shown in galleries on Royal Street in the New Orleans French Quarter and can be seen in Jackson Square.
©2021 Artful Galleries LLC
Design by Kim Brill Code by Brad Cable
SIGN UP FOR OUR NEWSLETTER