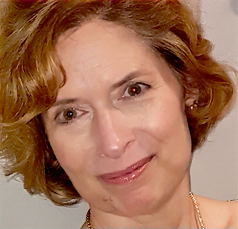 DEBBI SMITH ROURKE
Oil & Pastel
About the Artist
Debbi is a contemporary artist working in oil and pastel. Influenced by the natural world, she paints simplified landscapes, breaking down elements into their basic shapes and forms using a variety of palette knife and brush applications. She also paints a range of subjects from still life works to full abstractions.
Read More
Master artists such as Wayne Thiebaud, Richard Diebenkorn, Raimonds Strapans, Henri Matisse and Mark Rothko continue to inspire her works, along with a myriad of current contemporary artists. Whether painting large or small, abstract or representational, she focuses on design, balance, movement, texture, rhythm, contrast, energy, harmony and color.
Reared in Austin, Debbi attended the University of Texas where she obtained a bachelor's degree in Advertising. After ten years in Chicago and Dallas working as a copywriter/Creative Director in ad agencies, she returned to Austin to write and paint. The last 12+ years, she has been painting regularly, taking workshops from accomplished artists, and exhibiting in local and national juried exhibitions. Professionally, she is currently a Creative Director for the in-house ad agency for Dell Technologies, Dell Blue.
PRESS & PUBLICATIONS:
Featured artist for arts section of VoyageHouston summer 2018:
http://voyagehouston.com/interview/art-life-debbi-smith-rourke/
Contributing editor to Life as a Human digital lifestyle magazine, including "An Inspiring Journey in the World of Fantasies and Abstractions."
Inclusion in "International Contemporary Masters 2009," published by OMMA Center of Contemporary Art.
EXHIBITIONS:
2017 Group Exhibition, Old Bakery Gallery, Austin, TX
2016 National Juried Abstract Exhibition, Santa Cruz Art League, Santa Cruz, CA
2016 West Austin Studio Tour, Austin, TX
2016 Select Exhibition, Alina B, Danville CA
2015 Select Exhibition, Alina B, Danville CA
2015 Group Exhibition, Old Bakery Gallery, Austin, TX
2015 Invitational Group Exhibition, The Contemporary Austin, Austin, TX
2014 Group Exhibition, Old Bakery Gallery, Austin, TX
2014 Invitational Group Exhibition, The Contemporary Austin, Austin, TX
2013 Solo Exhibition, Bruegger's Gallery, Austin, TX
2013 Juried Exhibition, Austin Visual Arts Assoc., Austin, TX
2013 Group Exhibition, Old Bakery Gallery, Austin, TX
2013 Solo Exhibition, Howson Public Library, Austin, TX
2013 Group Exhibition, West Austin Studio Tour, Austin, TX
2013 Group Exhibition, Austin, TX
2013 Juried Exhibition, Austin Visual Arts Assoc., Austin, TX
2013 Group Exhibition, Austin, TX
2012 Juried Exhibition, Austin Visual Arts Assoc., Austin, TX
2012 Invitational Group Exhibition, Austin Museum of Art, Austin, TX
2012 Juried Exhibition, Austin Visual Arts Assoc., Austin, TX
2011 Juried Exhibition, Studio2Gallery, Austin, TX
2011 Invitational Group Exhibition, Arthouse, Austin, TX
2010 Juried Exhibition, Studio2Gallery, Austin, TX
2010 Group Exhibition, Southern Nevada Museum of Fine Art, Las Vegas, NV
2007 Group Exhibition, Rhonda Schaller Studio, New York, NY
2007 Juried Exhibition, Austin Visual Arts Assoc., Austin, TX
©2021 Artful Galleries LLC
Design by Kim Brill Code by Brad Cable
SIGN UP FOR OUR NEWSLETTER