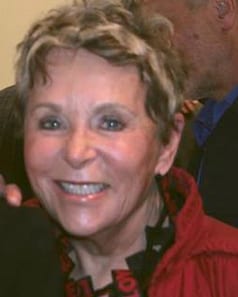 TOBY TOVER
Acrylic and collage artist
About the Artist
In her Collage-Paint Series," Tover combines acrylic paint, imported Japanese papers and gold leaf to create extremely detailed work that is labor intensive, resulting in stunning, unique works. In terms of subject matter, Tover admittedly has a fascination with everyday life 'clip shots'. Satire, humor and personal isolation are strong threads that are woven throughout her figurative works. The images have been processed through her personal visual filter. Tover paints the genre of "human/social condition narratives" which come from her intense interest in movies, theater and personal or documentary photography. Nostalgia is a strong component of her vintage-based works. Nostalgia in Greek literally means "the pain from an old wound". It's a twinge in your heart far more powerful than memory alone.
Read More
Tover paints what he feels. She explains, "You do not have to feel as I do. That you get some emotional reaction from what I create is all that matters… whether it be laughter or a knowing connectedness." Tover's Divas, painted in acrylic, have one characteristic in common – they all are women with attitude. Displaying a fierce boldness with an undercurrent of intrigue that often turns introspective, they cannot be overlooked, or ignored. The Divas are in your face and we, as viewers have to confront them. Once seen, these images are hard to forget, perpetuating the ultimate diva feminine mystique. Tover strives to capture her subjects in a moment to ensure that the moment becomes timeless.
Education:
San Francisco Art Institute (A.C.E.) 2006-
Semi-private instruction 2003-2006
U.C. Berkeley Extension Painting–– 1999 – 2009
U.C. Berkeley/ U.C.L.A. – B.S. Business with Art History minor – with Honors
Publications:
The Fine Art of Baseball: Giants-tinged show/ SF Chronicle 4/6/2011
SF Giants Blog (photo) 3/31/2012
Cover of April 2011 issue of The East Bay Monthly …painting "Lollipops in
Tokyo" and bio. http://www.themonthly.com/covers/2006/08-06.html
12th Annual Exhibition – THE ART OF BASEBALL" George Krevsky Galley 2009
"Touching A Different Area Of Their Brains" Janice deJesus, Contra Costa Times 7/8/09
"Toby's Visions" Alameda Magazine (Calendar with painting photo) 9/10/08 issue.
Cover of August 2006 issue of The East Bay Monthly …painting "Rockport Red Reflection" and bio. http://www.themonthly.com/covers/2006/08-06.html
SPOTLIGHT "Art and Emotion Good Mix", Jennifer Modenessi, Contra Costa Times, May 20, 2007 http://www.contracostatimes.com/arts/ci_5942874
J Magazine August 25, 2005 http://www.jewishsf.com/content/2-0- /module/displaystory/story_id/26822/edition_id/515/format/html/displaystory.html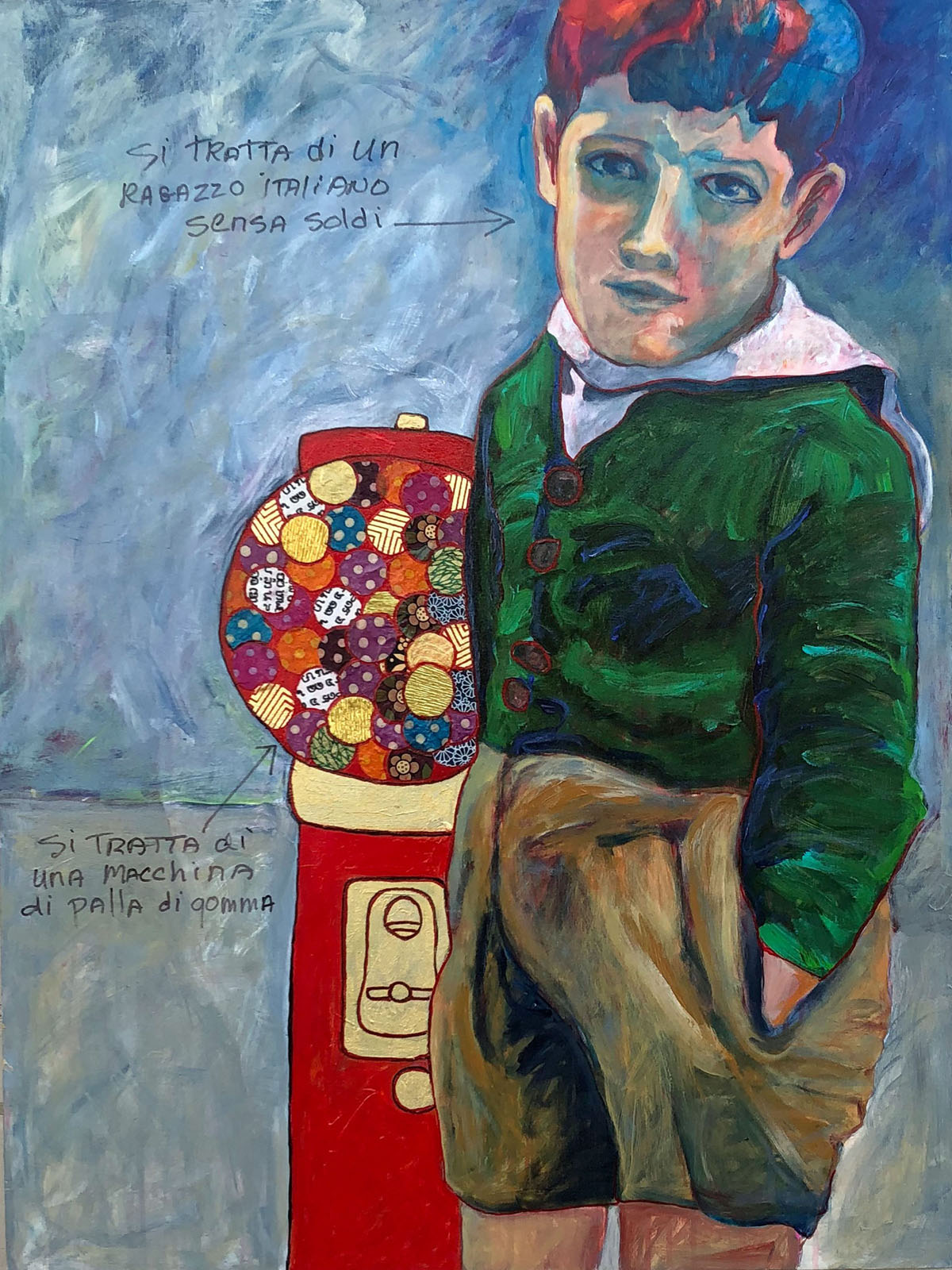 • SOLD Italian Boy with Gumball Machine
Acrylic / Japanese paper collage on canvas
40" H x 30" W x 1.5" D
Framed size: 41" H x 31" W x 2" D
Framed in narrow double-wood floater frame
©2021 Artful Galleries LLC
Design by Kim Brill Code by Brad Cable
SIGN UP FOR OUR NEWSLETTER