Diane Williams
Intuitive Expressionism
About the Artist
Diane Williams is a master painter who uses intuitive color, bold brushwork and monumental scale as a vehicle for the voice of the strong feminine to weave nature's story across time.
Multiple layers chronicle what is concrete and what is illusive; erasures remind us that nothing is permanent, yet everything leaves an impression. The calm, vast space of the canvas allows a story to be told through generations.
Read More
​Her paintings invite the viewer to enter uncharted territory; a world where women and elders are revered as holders of our collective intuitive lineage and where listening to one's intuition is the highest form of prayer.
Williams is a native of California and has her BA in Studio Art and Sociology from the University of California, Santa Barbara with distinction in studio art. She holds a MA in Studio Art from California State University, Sacramento where she earned both the Jam Studio and Increase Robinson awards. Williams earned her MFA in Arts and Consciousness Studies from John F. Kennedy University in Berkley where she won the Susan Seddon Boulet award. She has also studied in Hangzhou, China and on the island of Skopelos, Greece.
In addition to having 11 solo exhibitions in the last 20 years, plus voluminous awards and juried group exhibitions too numerous to count, her works are held in a number of corporate collections in California, Jamaica, Thailand and San Miguel de Allende, Mexico. Williams' goal is to continue her evolution as an exhibit artist, educator and community advocate.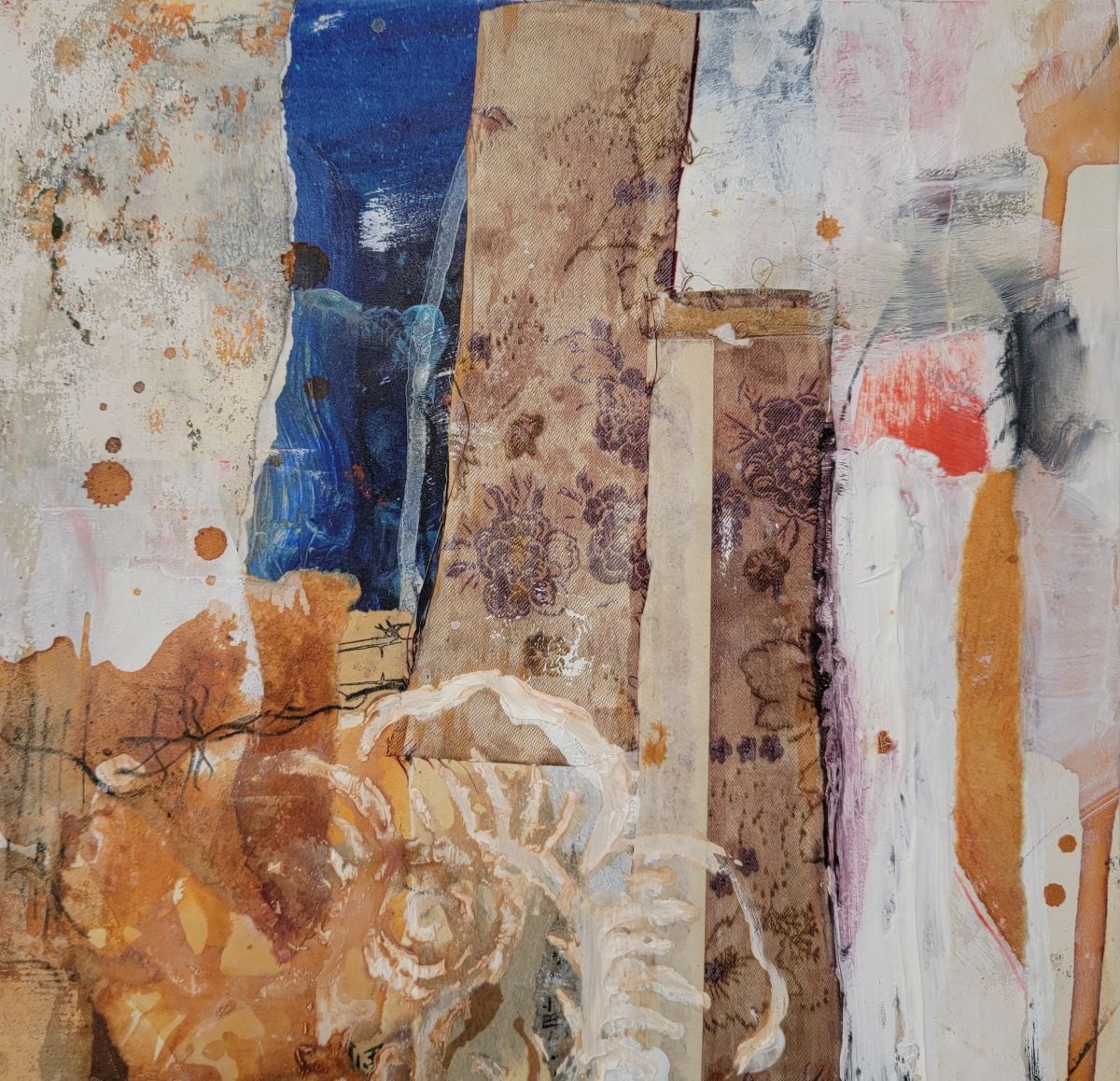 Mixed media on cradled panel with natural birch sides
12" H x 12" W x 2" D
$250.00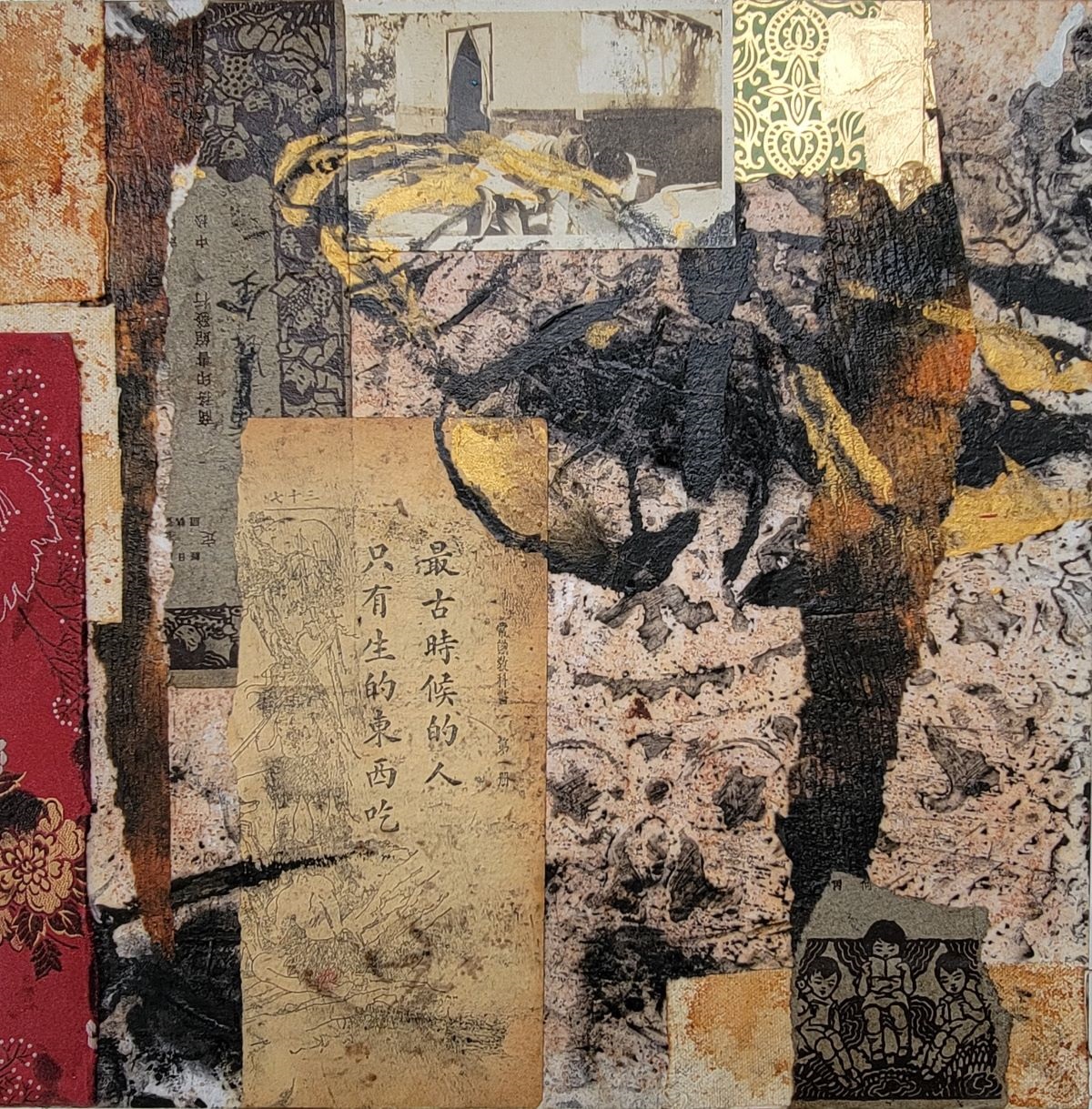 Mixed media on cradled panel with mahogany stained sides
12" H x 12" W x 2" D
$250.00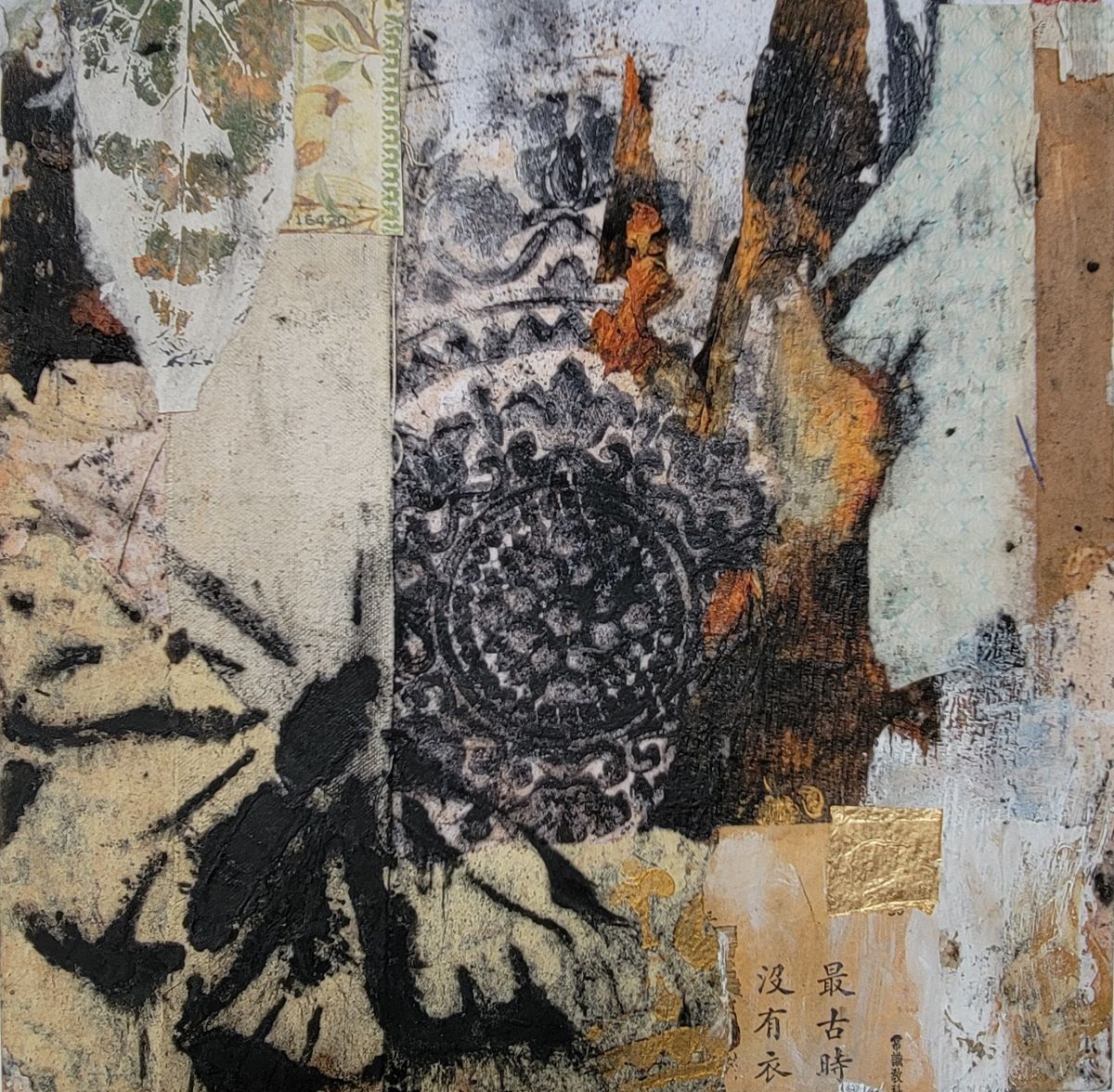 Mixed media on cradled panel with mahogany stained sides
12" H x 12" W x 2" D
$250.00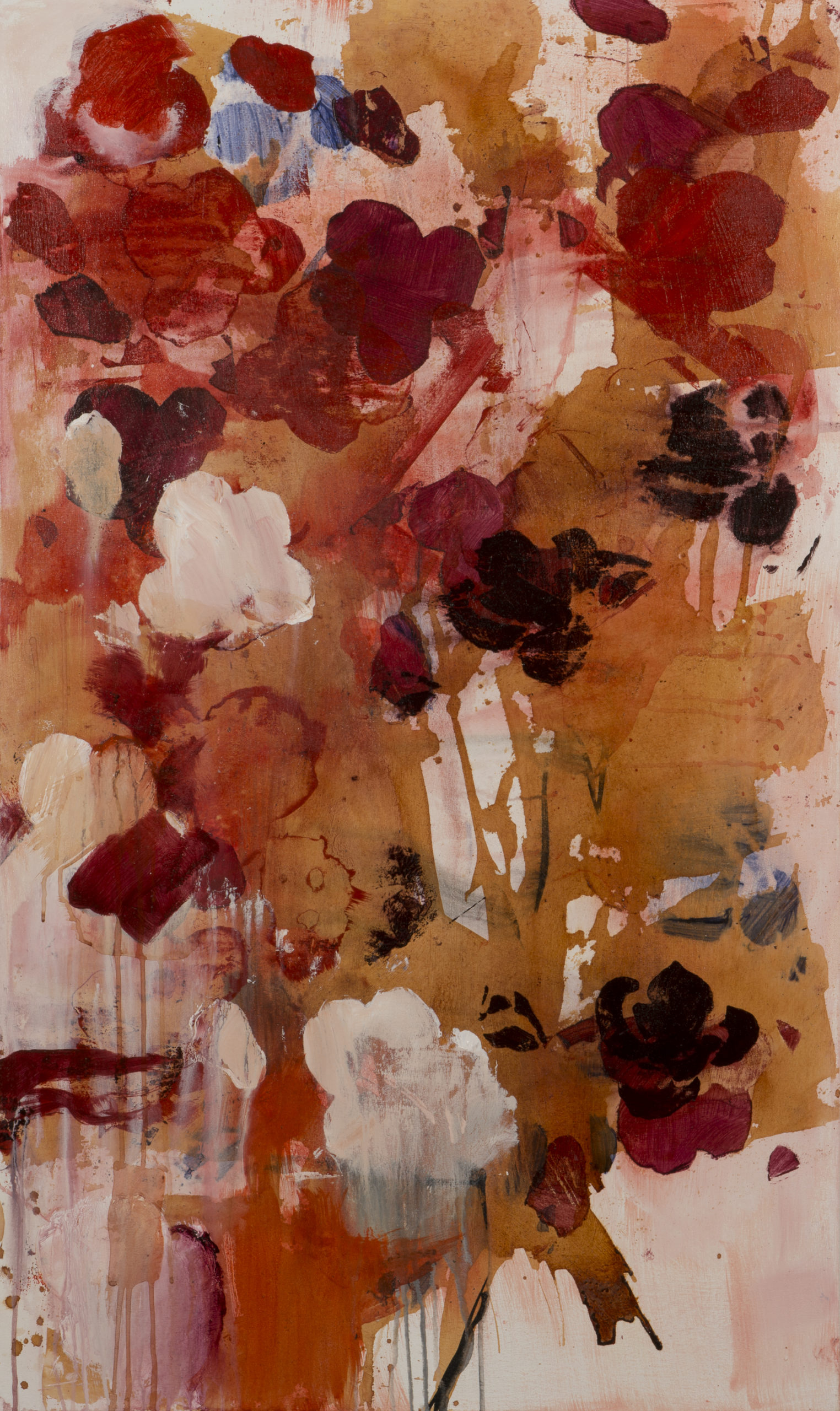 Acrylic and rust on canvas
50" H x 30" W x 1.5" D
Gallery edges 1.5" deep
$3,000.00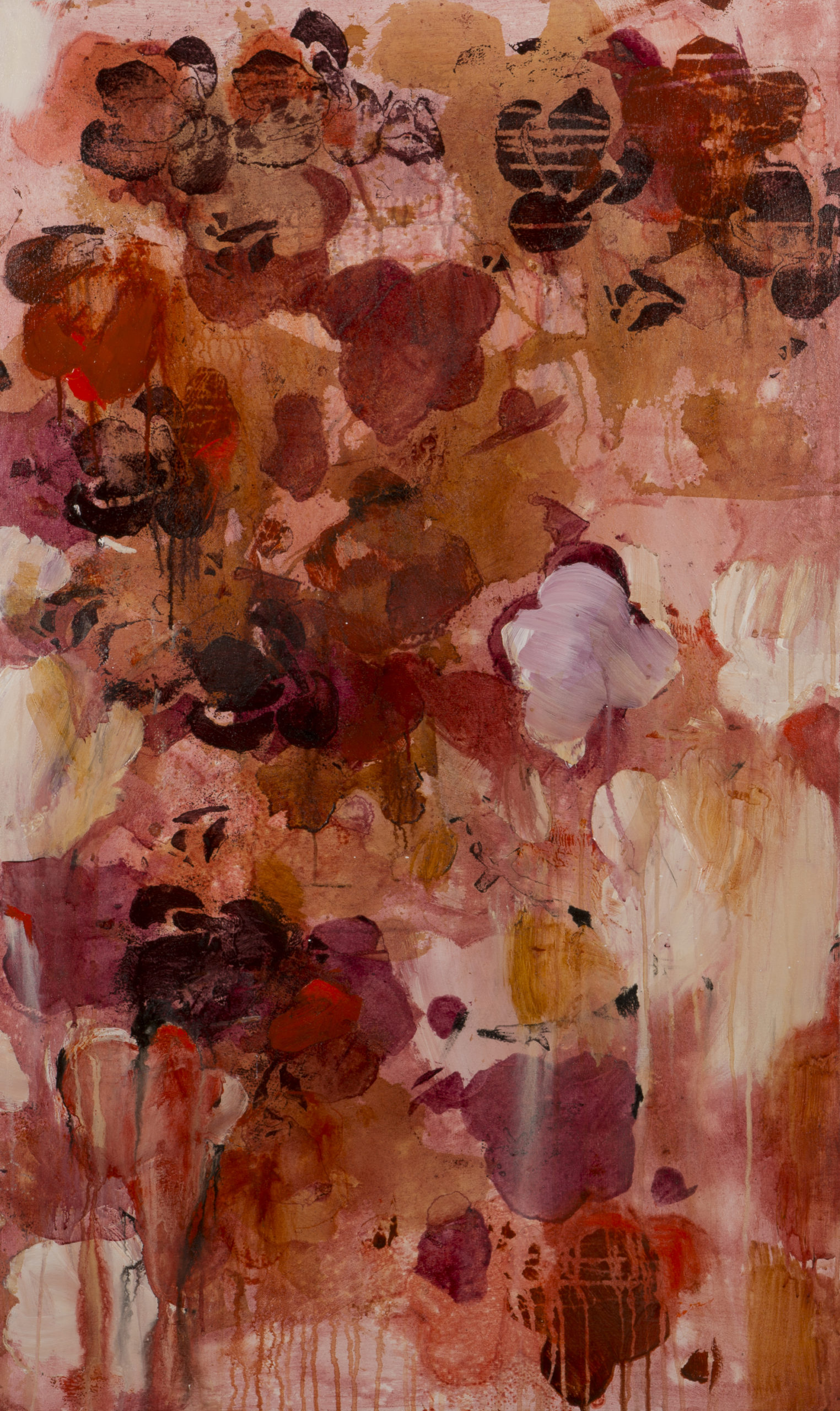 Acrylic and rust on canvas
50" H x 30" W x 1.5" D
Gallery edges 1.5" deep
$3,000.00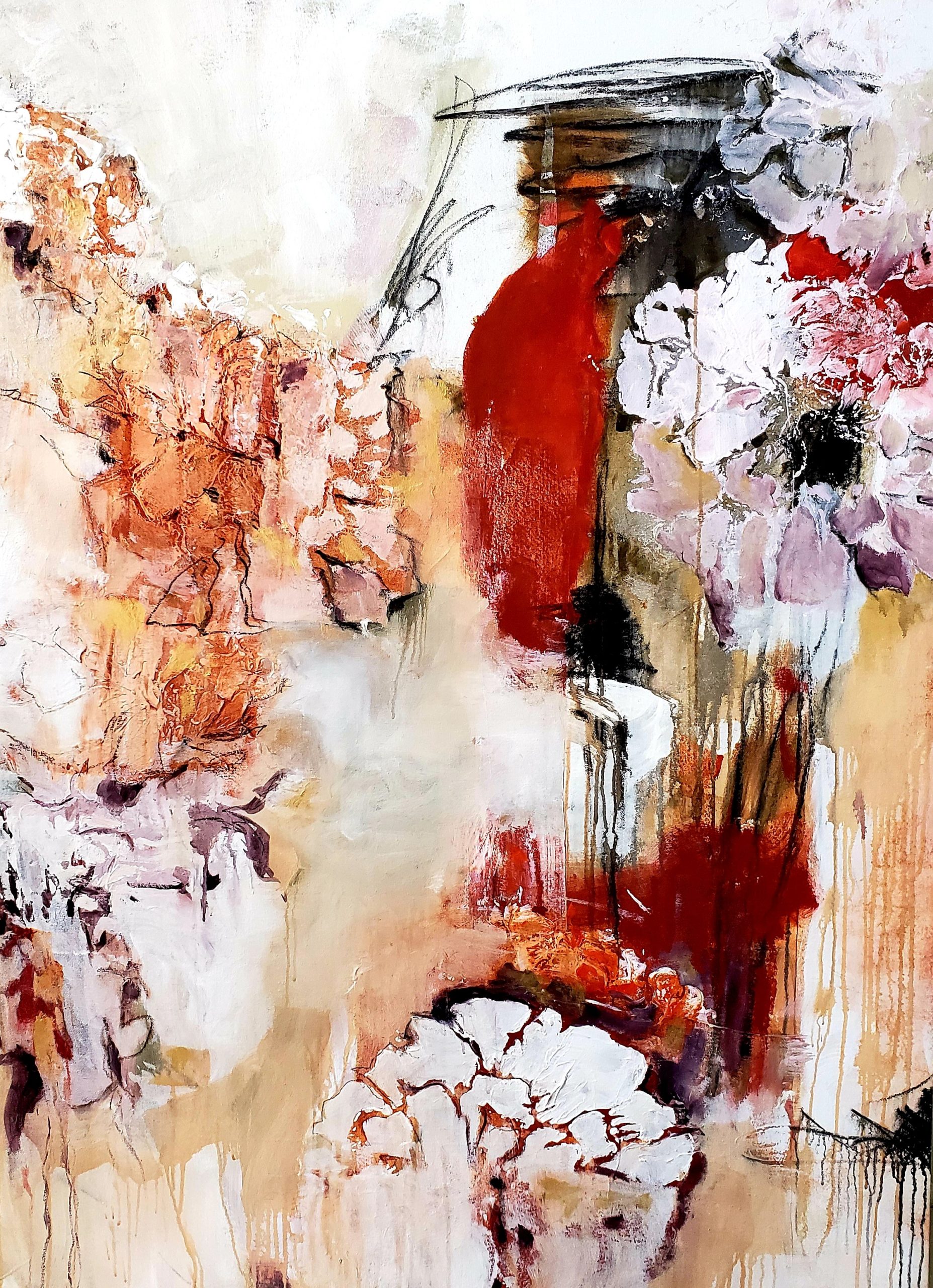 Acrylic on canvas
63" H x 46" W x 1.5" D
Gallery-wrapped canvas 1.5" deep
$5,800.00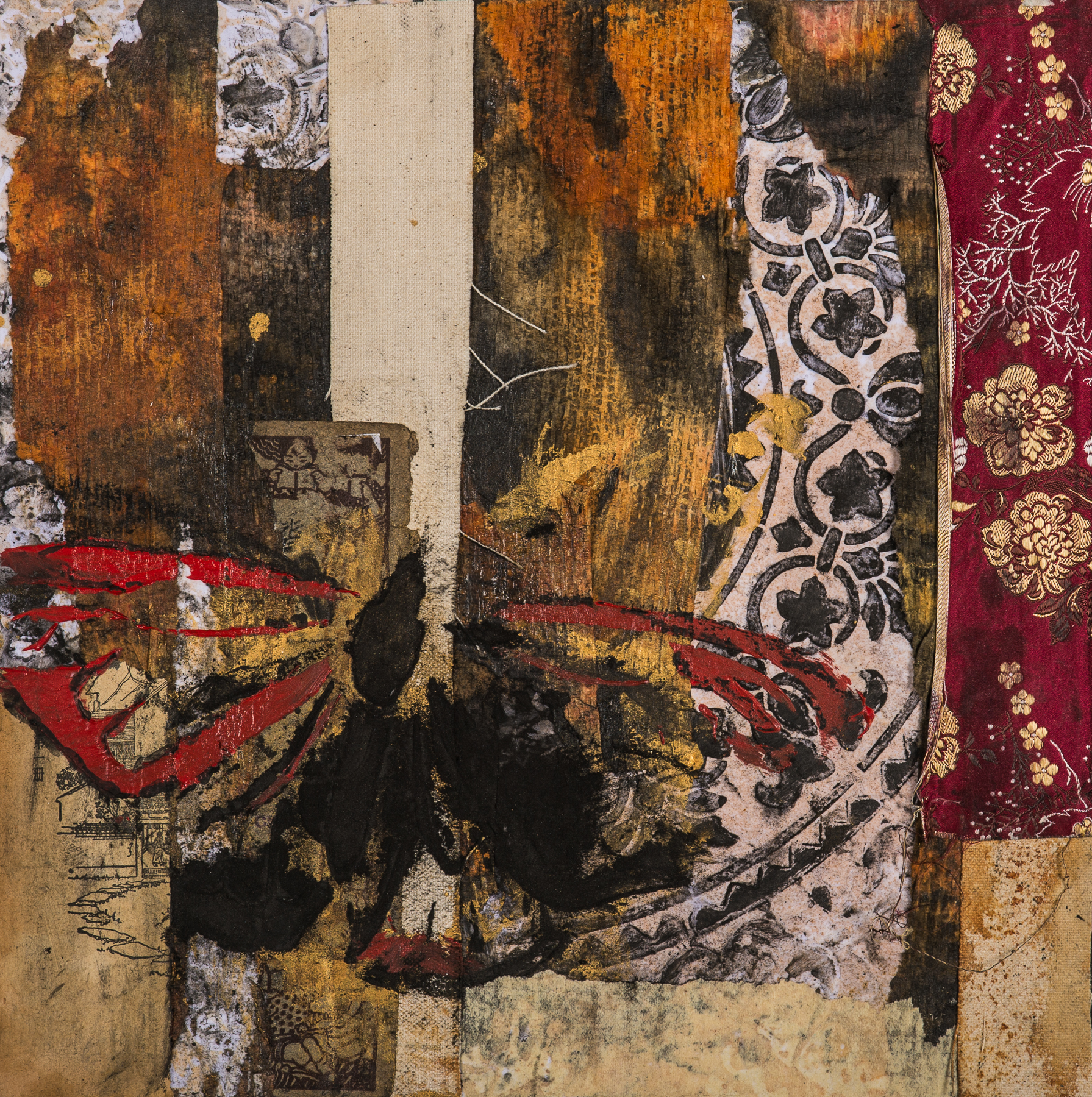 Mixed media on cradled panel with mahogany stained sides
12" H x 12" W x 2" D
$250.00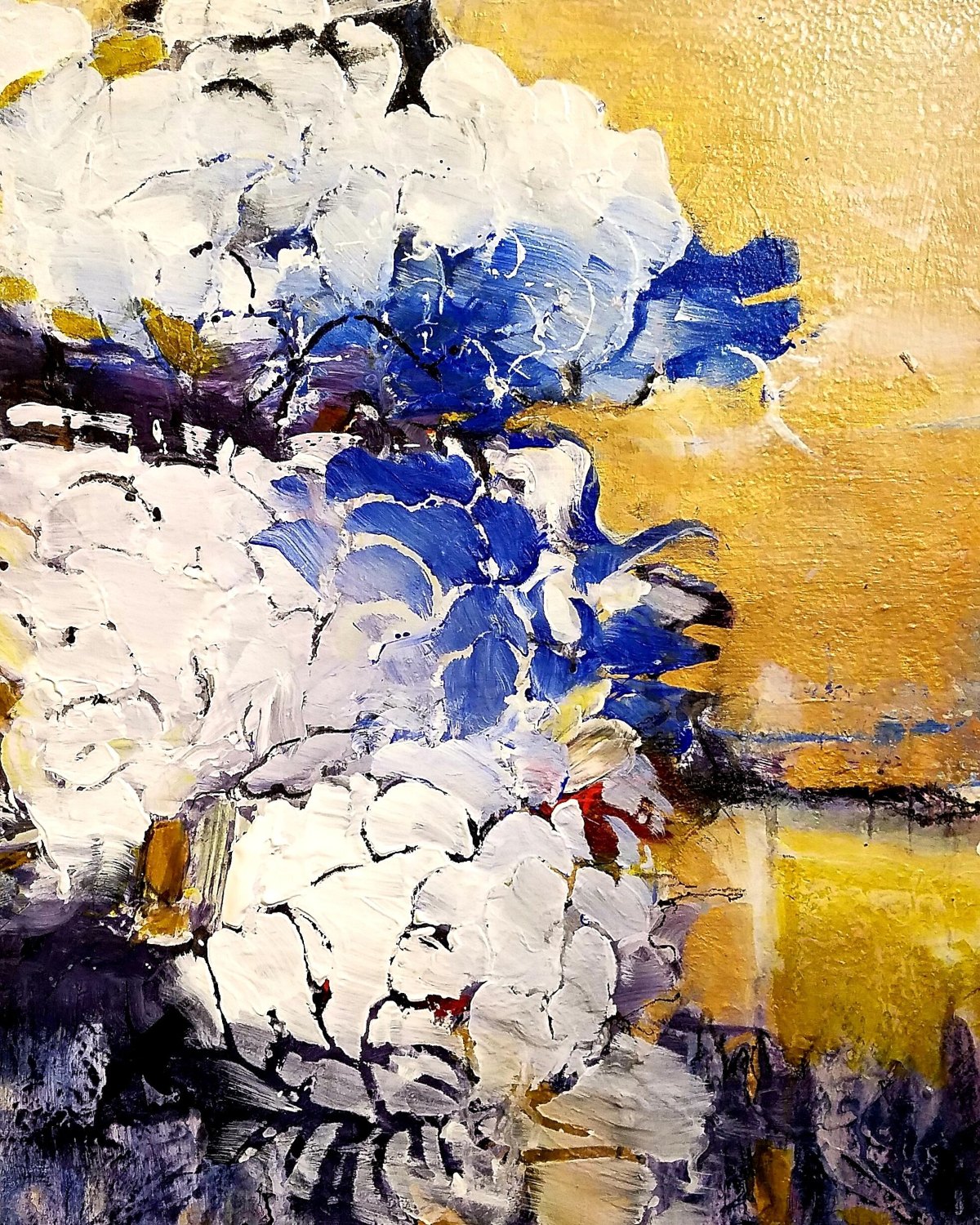 • SOLD China Pattern #1
Acrylic and gold pigment on stretched canvas with custom stretcher bar
20" H x 16" W
2" gallery-wrapped painted edges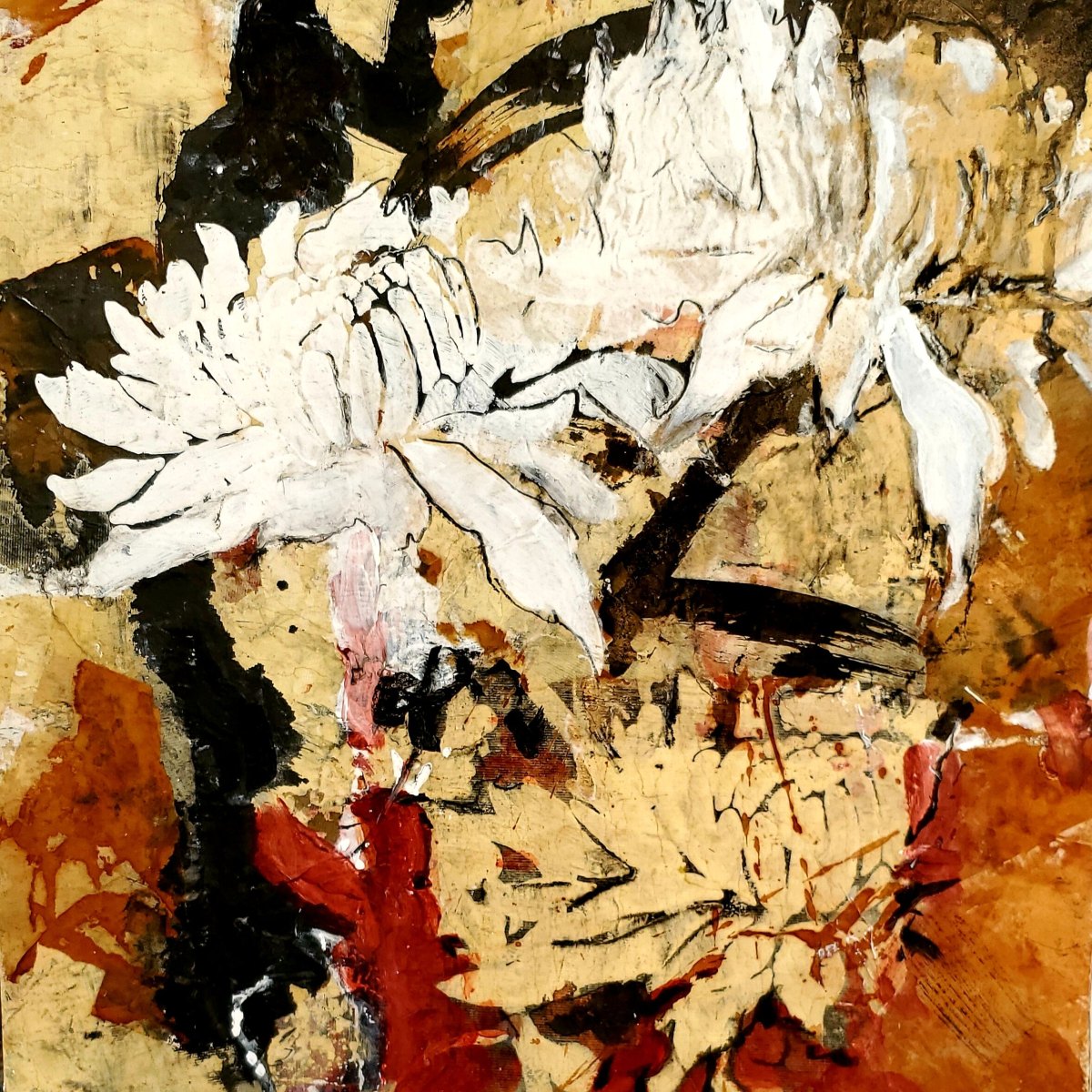 • SOLD Golden Lotus
Mixed media on cradled panel
18" H x 18" W
1.5" natural wood edges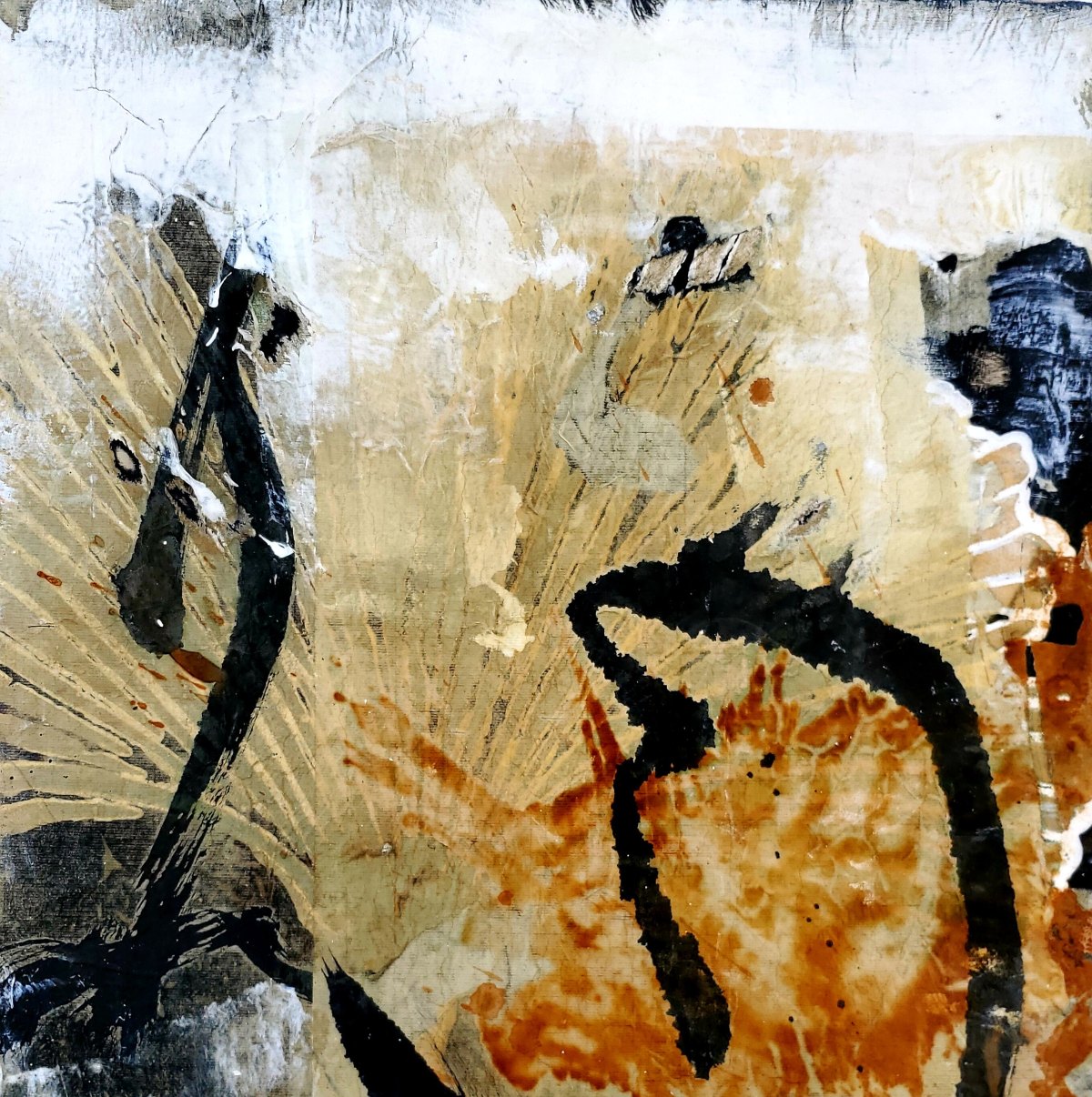 • SOLD Dancing Brush
Mixed media on cradled panel
18" H x 18" W
1.5" natural wood edges
• SOLD Dancing the Ancestors
Mixed media on cradled panel
18" H x 18" W
1.5" natural wood edges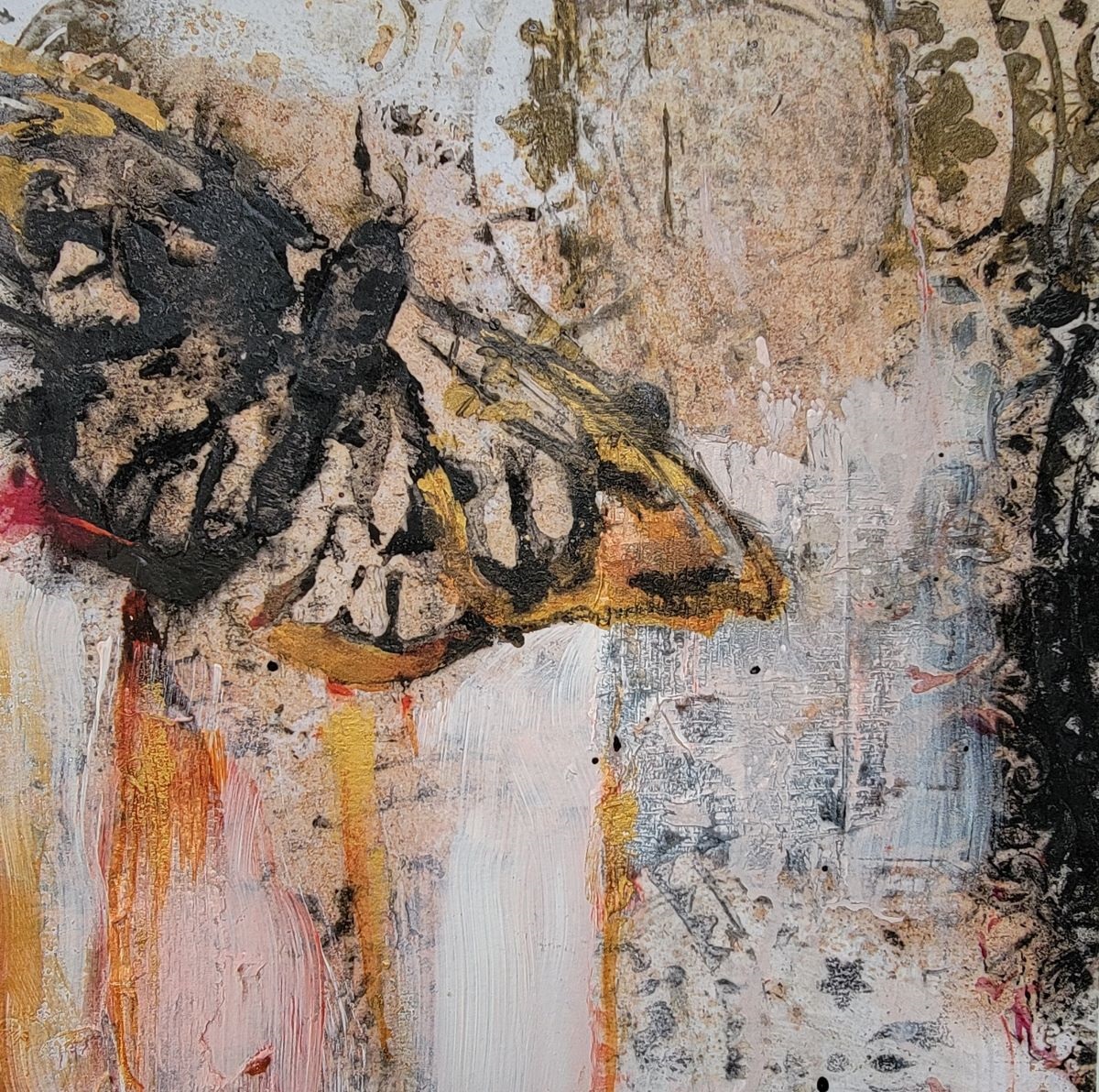 Mixed media on cradled panel with mahogany stained sides
12" H x 12" W x 2" D
$250.00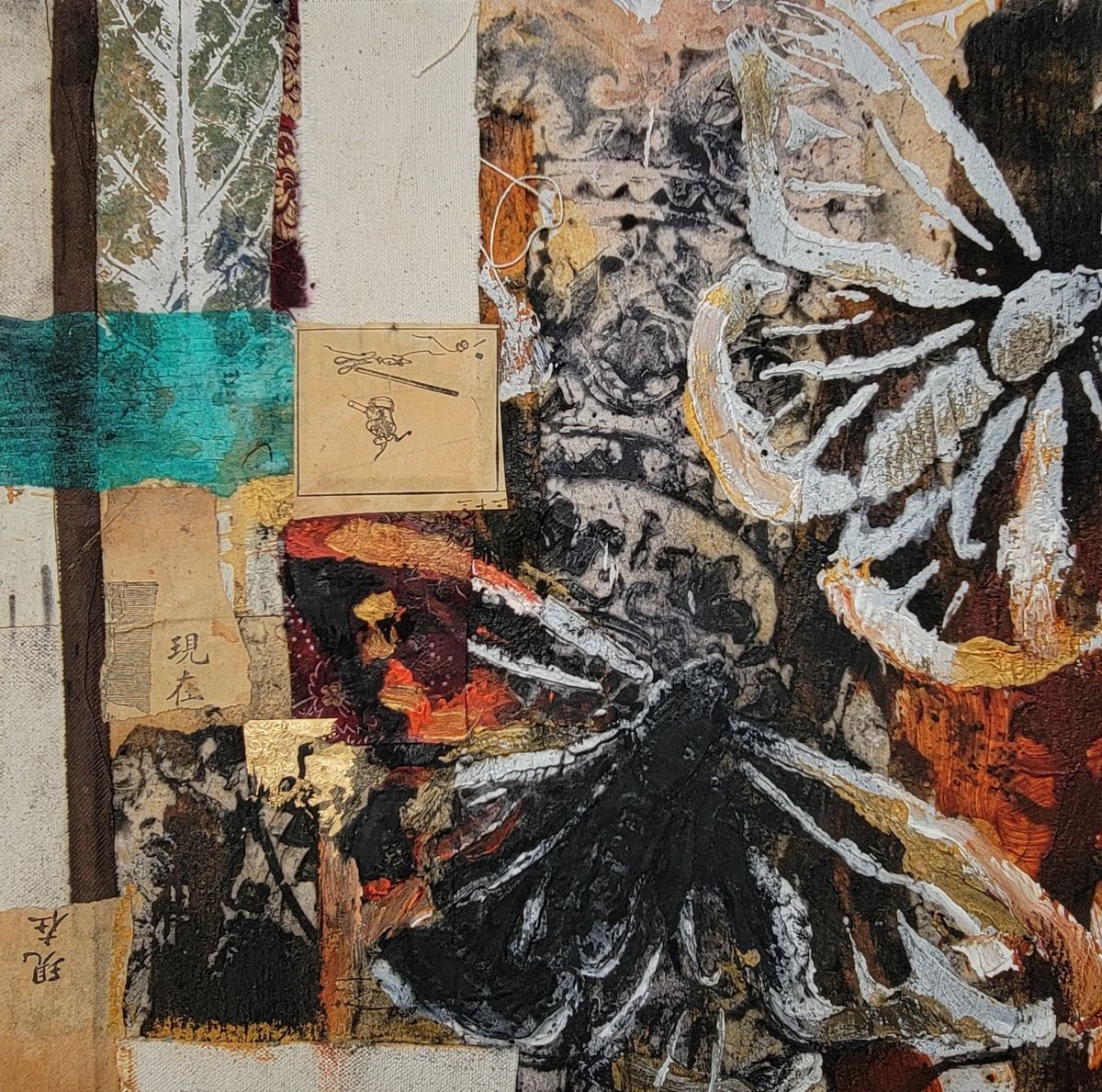 Mixed media on cradled panel with mahogany stained sides
12" H x 12" W x 2" D
$250.00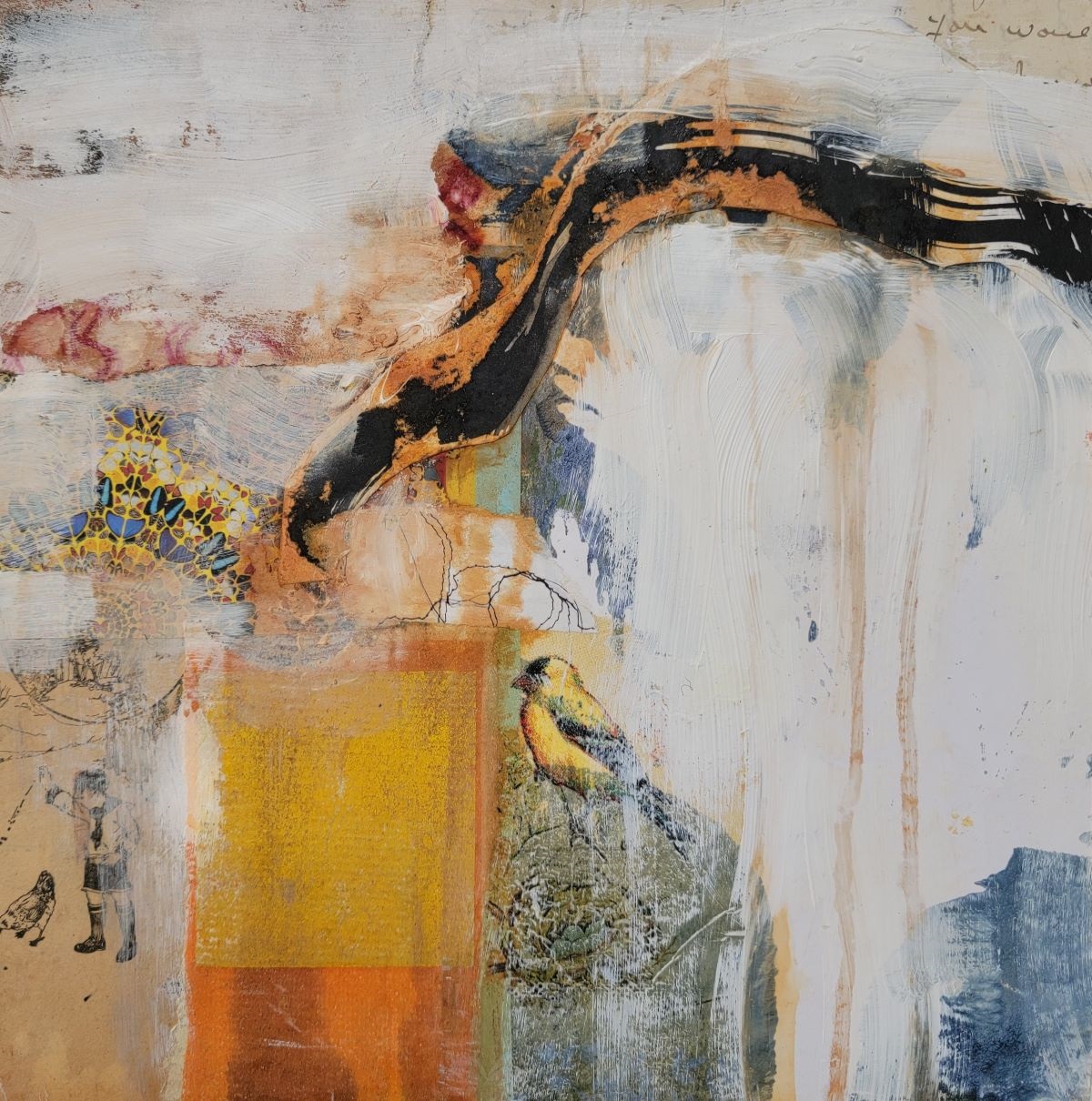 Mixed media on cradled panel with mahogany stained sides
12" H x 12" W x 2" D
$250.00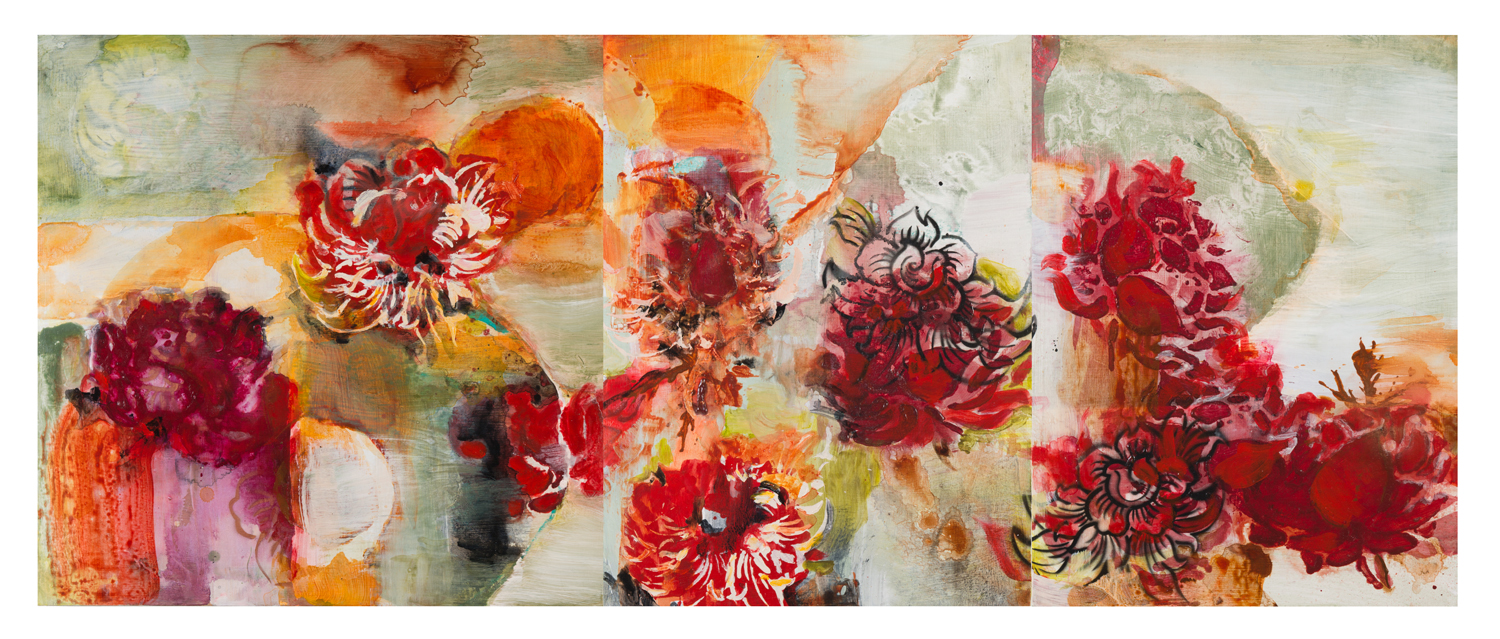 Acrylic on panel
24" H x 60" W x 1.5" D
Cradled wood panel, 1.5" deep wood edges
$2,880.00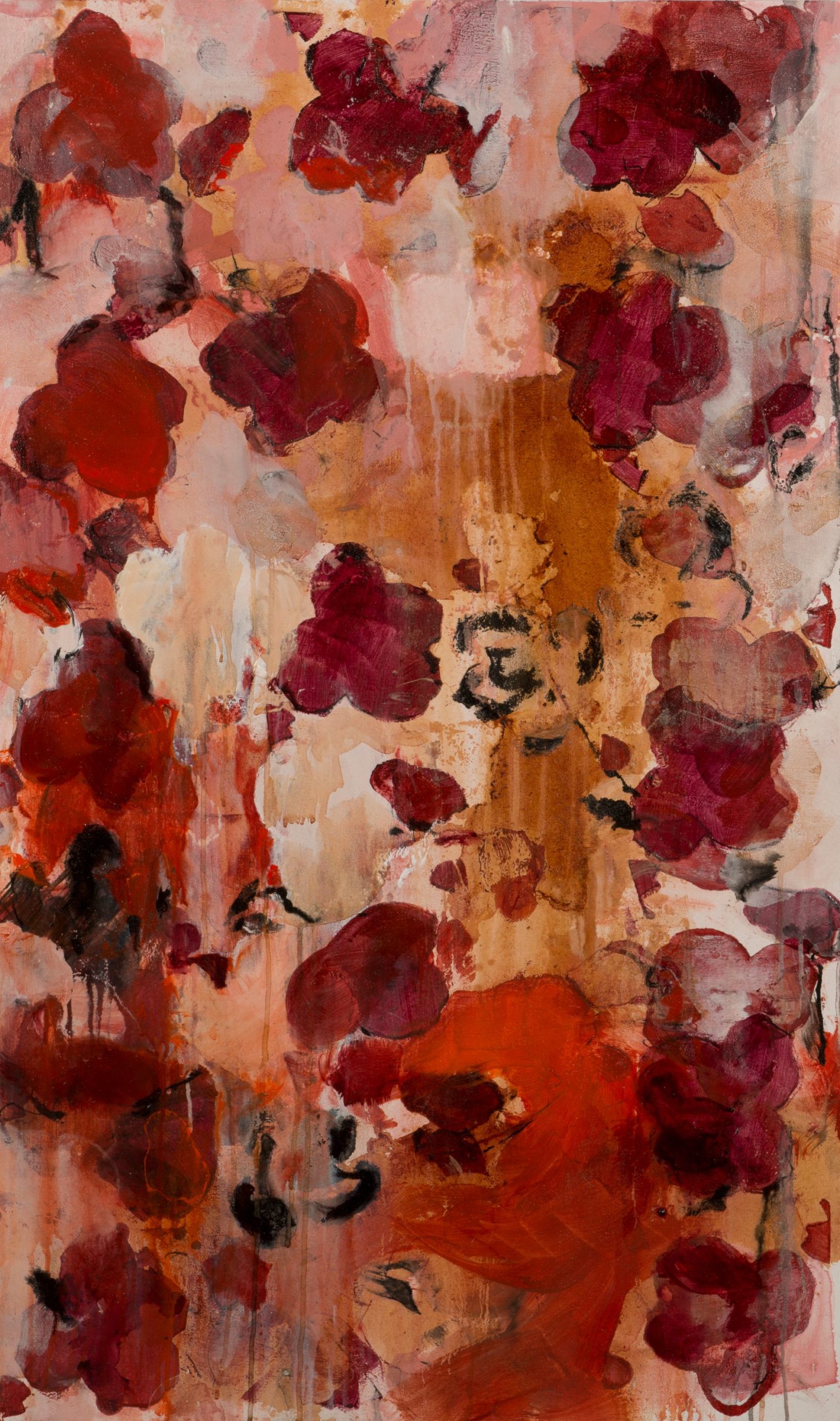 Acrylic and rust on canvas
50" H x 30" W x 1.5" D
Gallery edges 1.5" deep
$3,000.00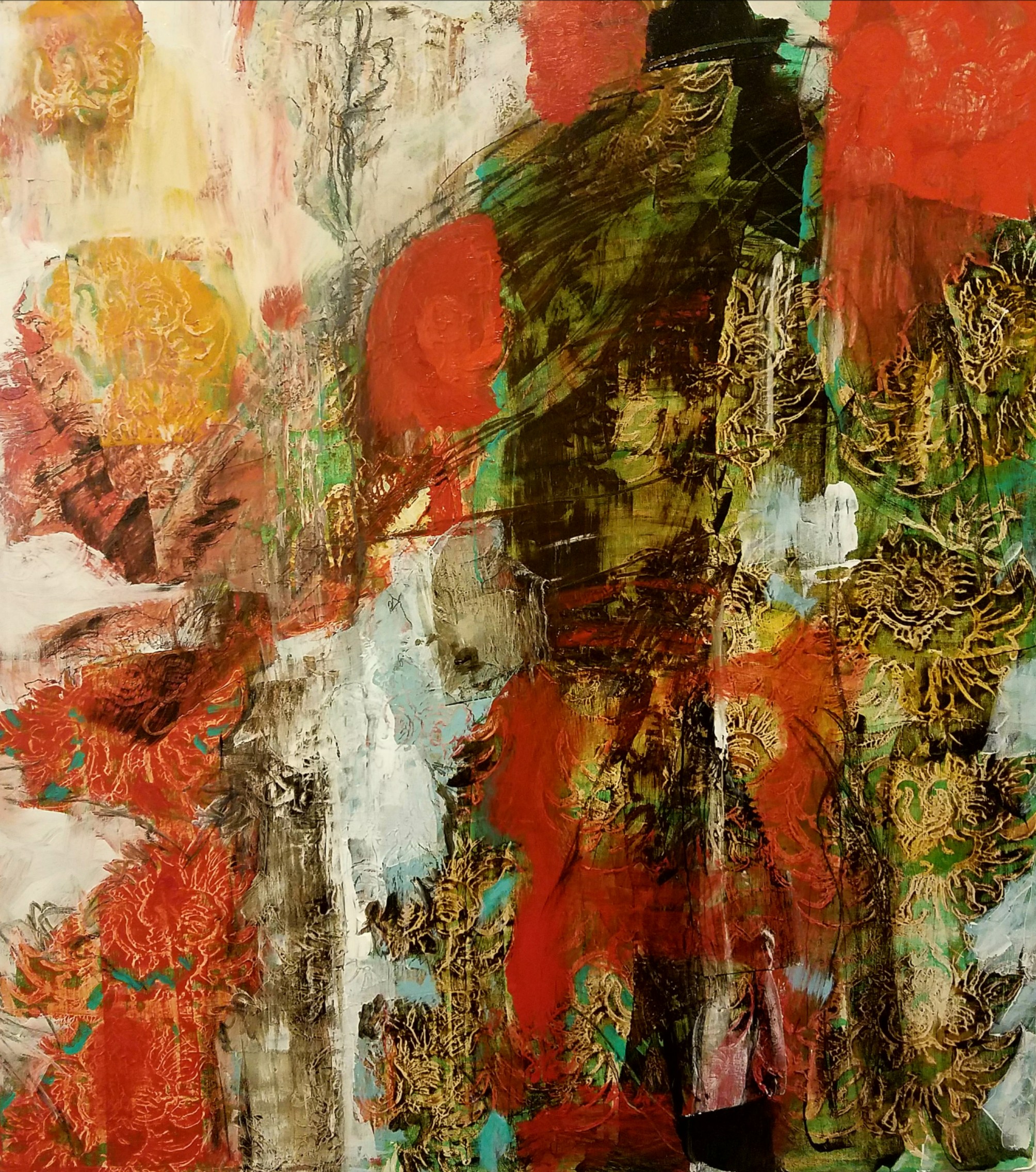 Acrylic, rust, and Stabilo pencil on canvas-wrapped panel
48" H x 38" W x 1.5" D
Canvas-wrapped wood panel
$3,650.00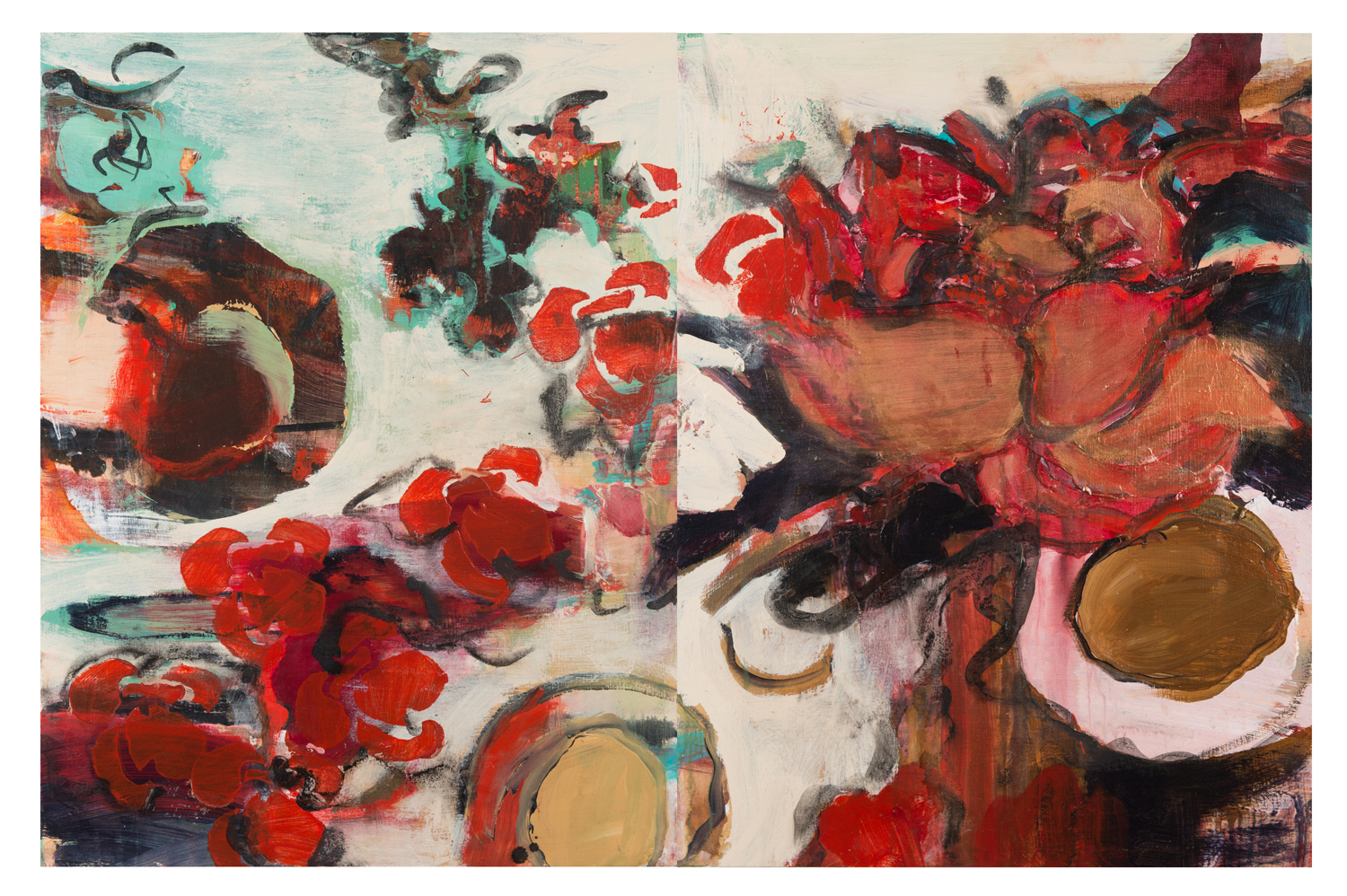 Acrylic and Sumi Ink on panel
30" H x 48" W x 1.5" D
Cradled wood panel
$2,880.00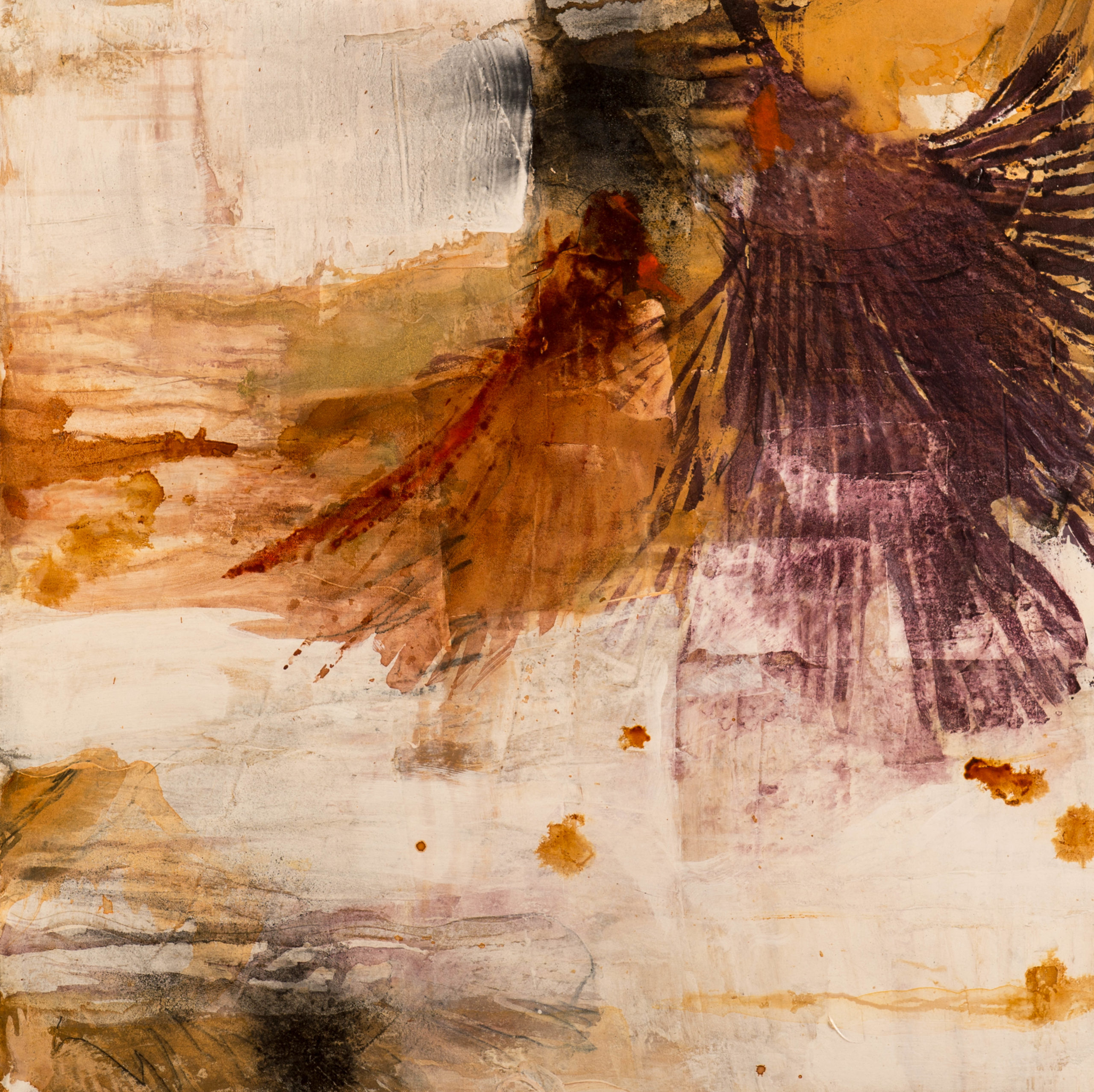 Mixed media on canvas
20" H x 20" W x 1.5" D
Gallery edges 1.5" deep
$800.00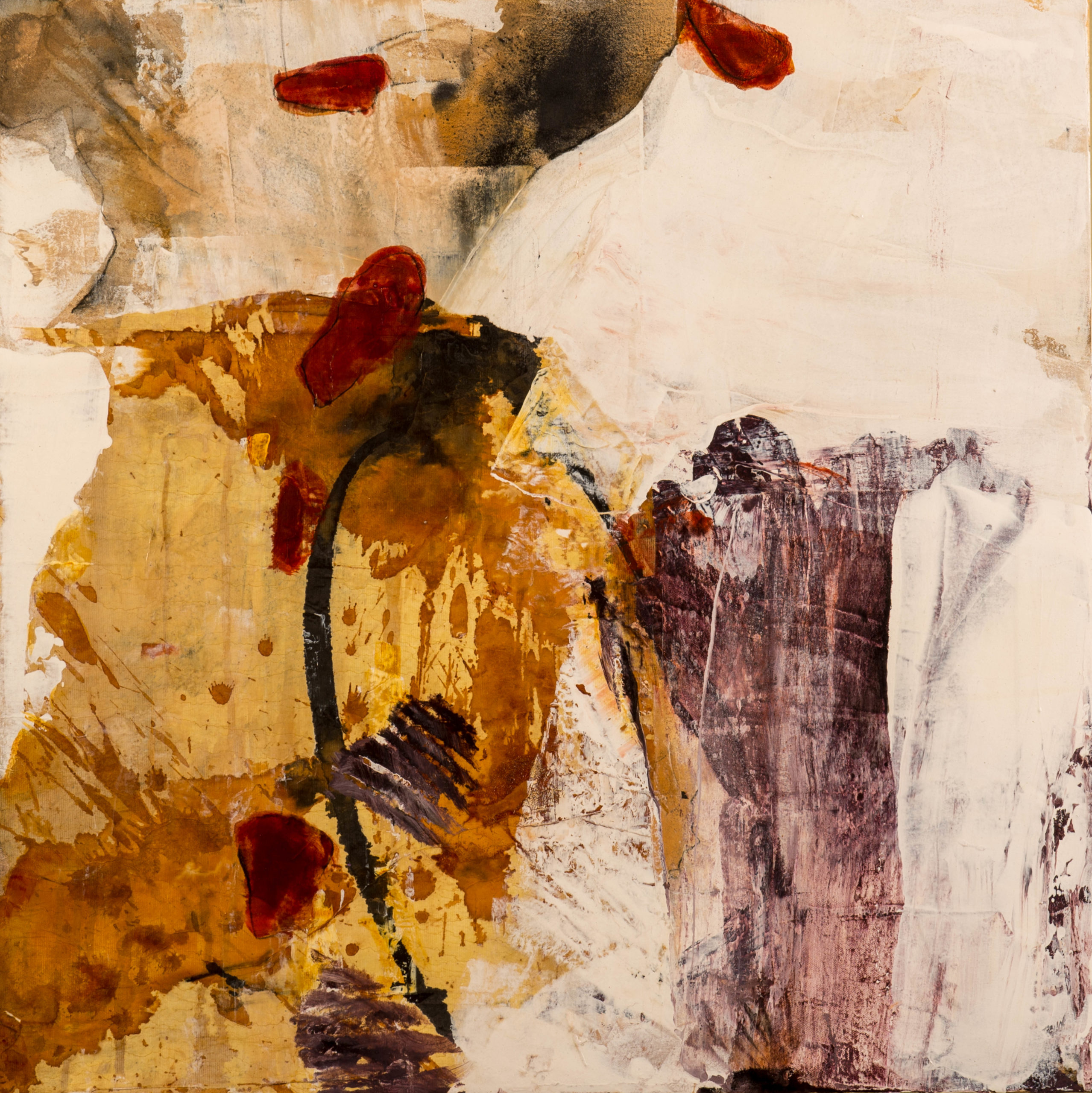 Mixed media on canvas
20" H x 20" W x 1.5" D
Gallery edges 1.5" deep
$800.00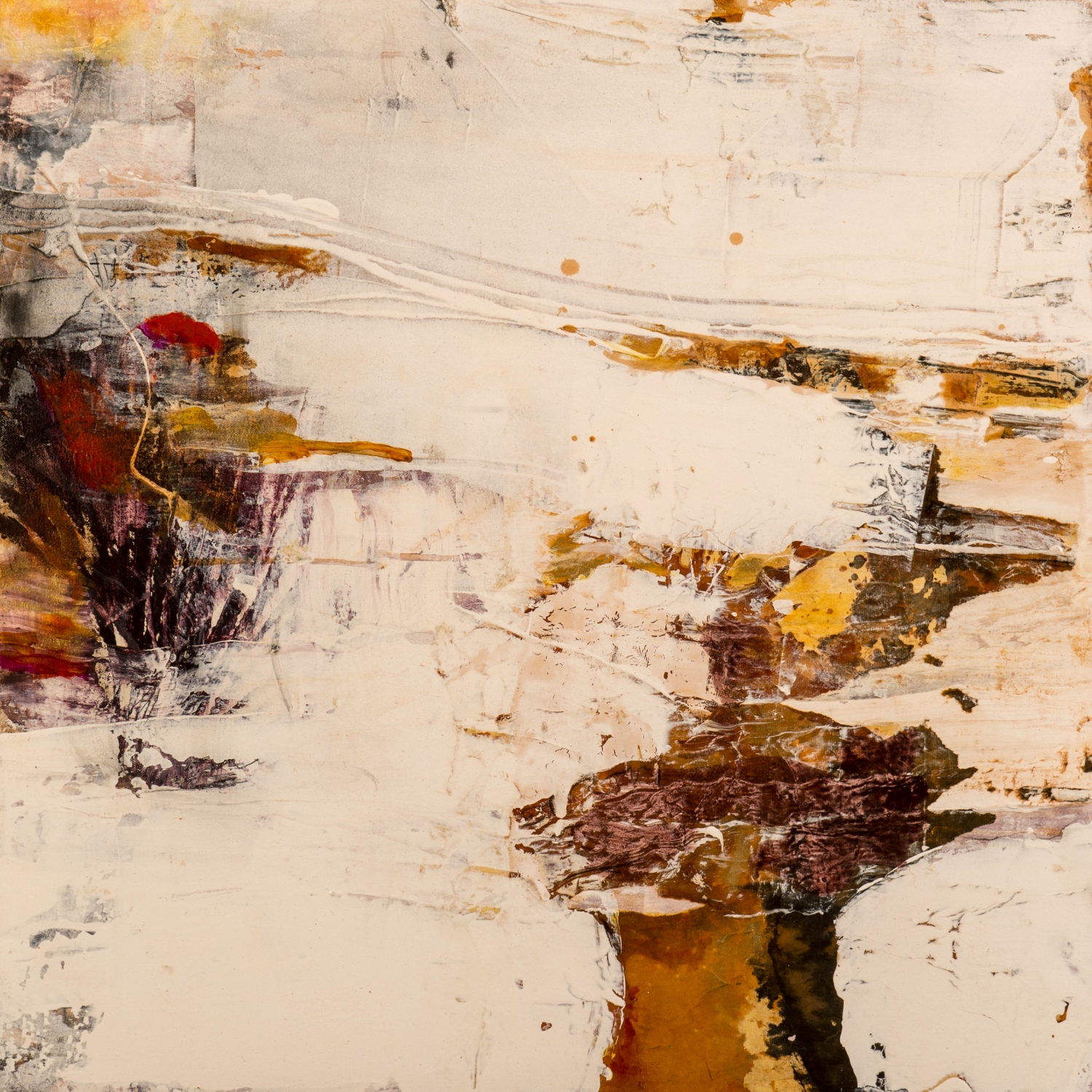 Mixed media on canvas
20" H x 20" W x 1.5" D
Gallery edges 1.5" deep
$800.00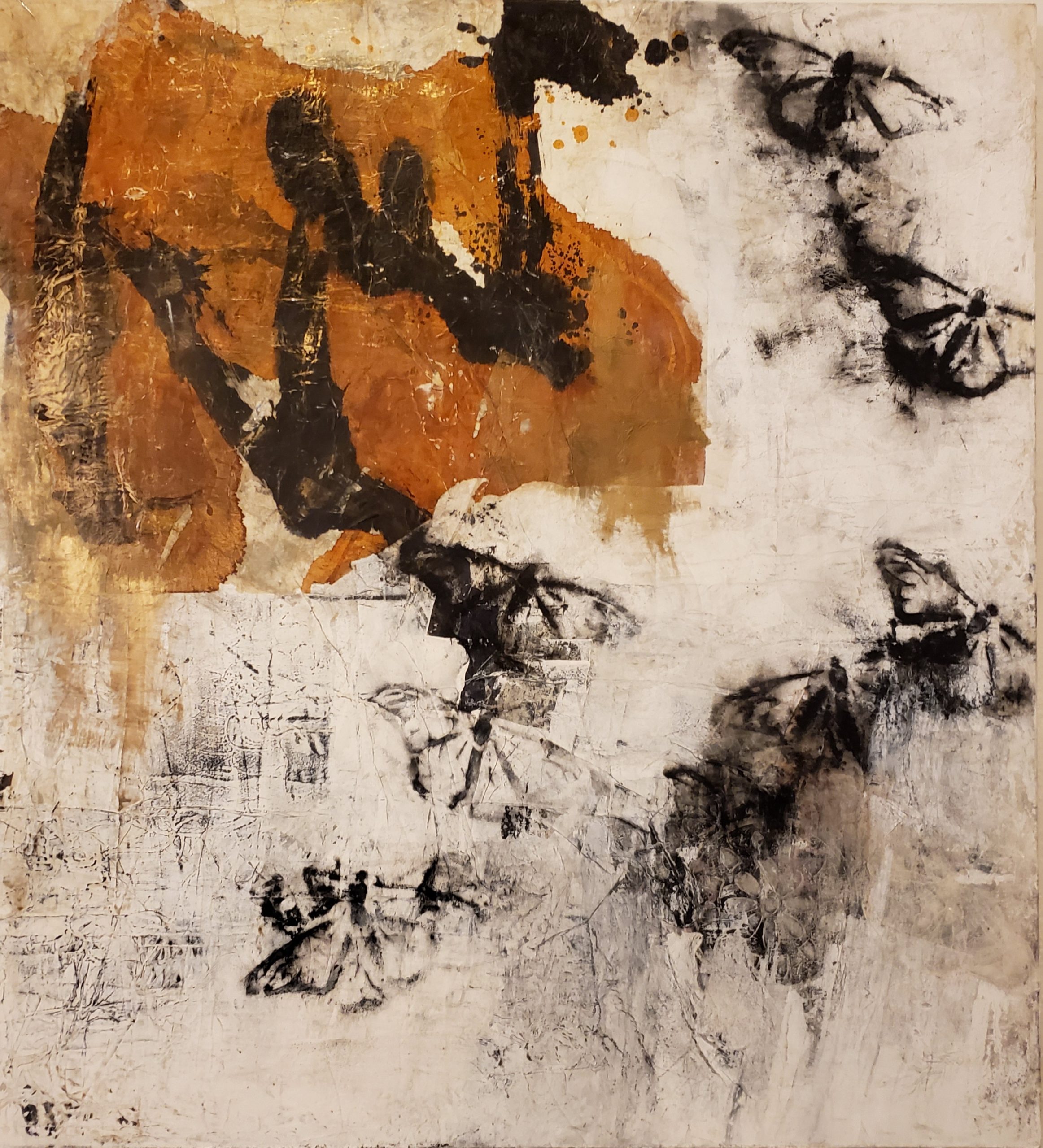 Mixed media on canvas
48" H x 48" W x 1.5" D
Gallery edges 1.5" deep
$4,600.00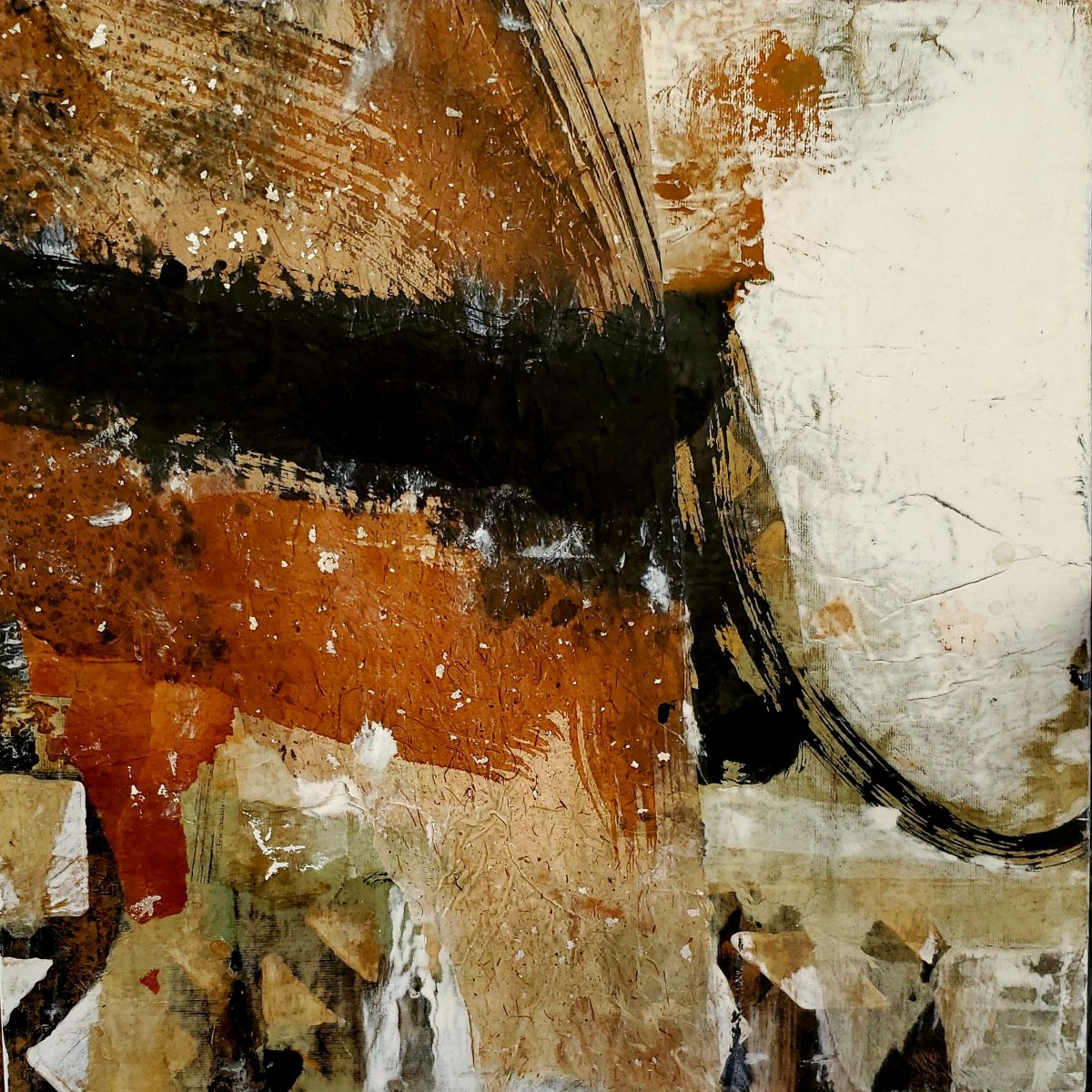 • SOLD Folding Paper
Mixed media on cradled panel
18" H x 18" W
1.5" natural wood edges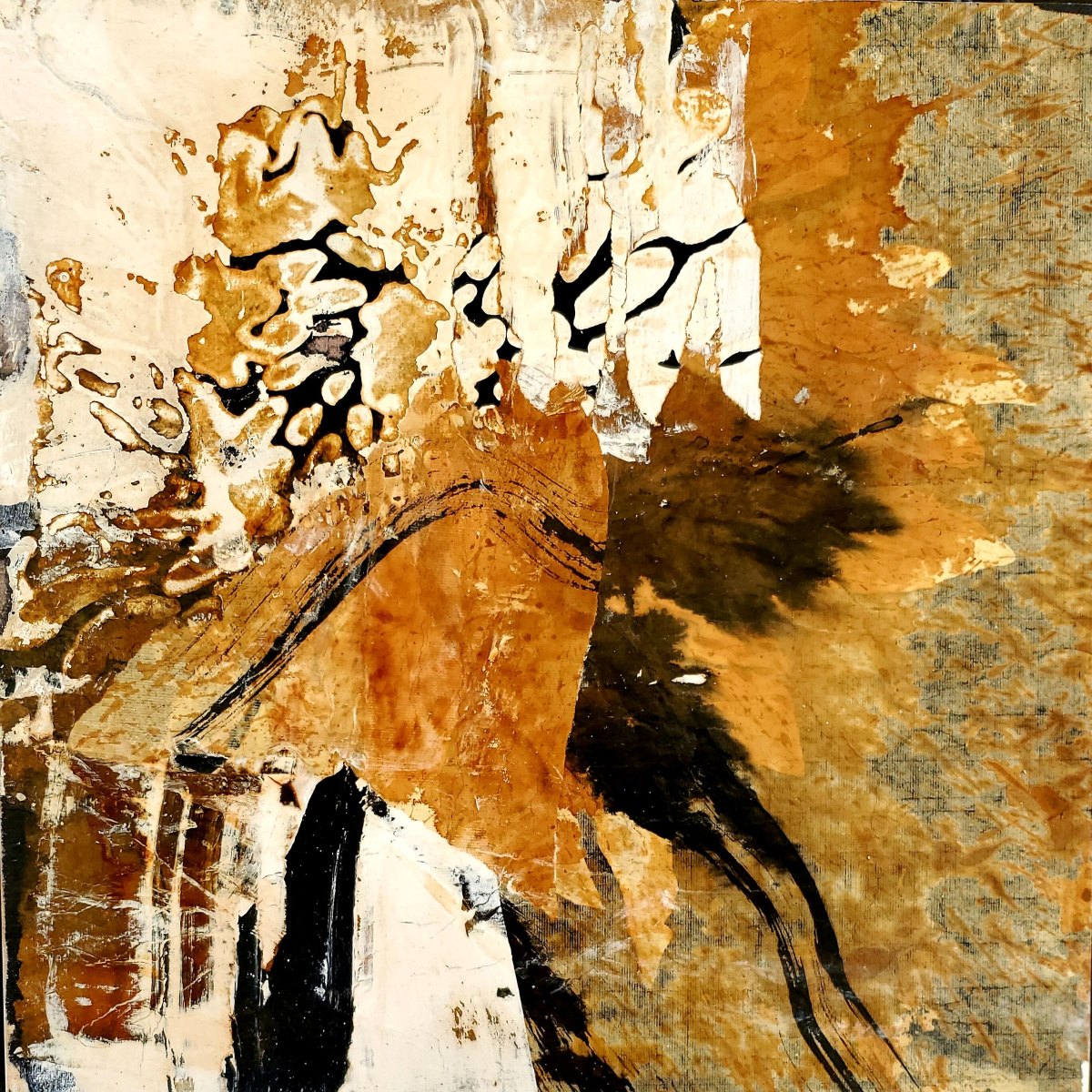 • SOLD Jumping over the Broom
Mixed media on cradled panel
18" H x 18" W
1.5" natural wood edges
©2021 Artful Galleries LLC
Design by Kim Brill Code by Brad Cable
SIGN UP FOR OUR NEWSLETTER