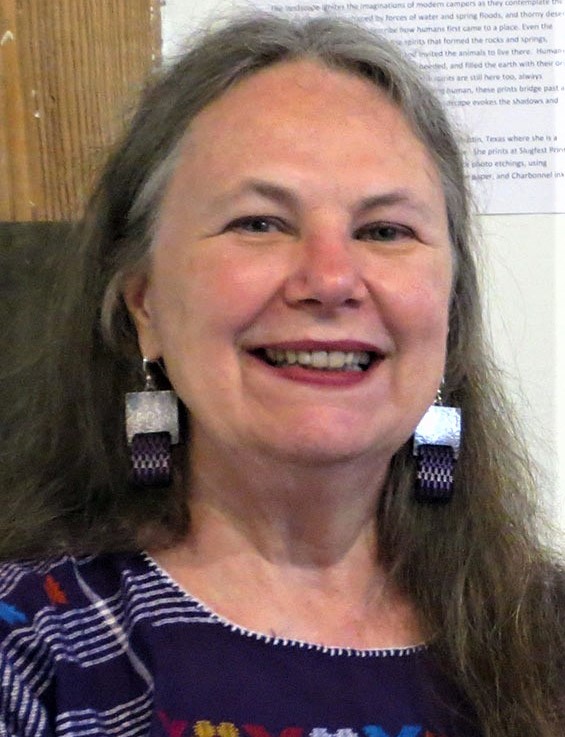 CAROL HAYMAN
Photo Intaglio, semi-abstract figures in landscapes
About the Artist
Carol Hayman, photographer and printmaker, lives in Austin, Texas where she is a retired Professor of Anthropology from Austin Community College. She prints at Slugfest Print Studio, where her photographs become fine art prints or photo etchings, using polymer plates, an intaglio French Tool press, handmade paper from France, Mexico, and Japan, with Charbonnel ink.
Read More
Her work suggests myths and daydreams in a dreamworld of cosmic nature, evoking notions of disappearance, deconstruction, and self-effacement. The themes of this series deal with mythology and myth-making attached to objects and locations from urban legends to Native-American and Aboriginal story-telling, with Greek, Roman, Japanese, and Norse mythology, heroes, sheroes, and super-heroes, in comic books, sci-fi tales, and ghost stories told around a campfire. These prints give homage to indigenous ways of knowing through stylized, semi-abstracted figurations depicting a potential narrative sequence. Shadows of mythical stories haunt the landscapes, alluding to creation myths.
EMPLOYMENT
1990 to 2018 – Professor of Anthropology, Austin Community College, TX
2003 to 2005 – Director, Women Printmakers of Austin
1994 to 2003 – Instructor in Anthropology, Texas Lutheran University, Seguin, TX
1998 to 2000 – Grant Administrator, Cultural Contracts Office, City of Austin, TX
EDUCATION
Master of Arts, Anthropology, University of Texas
Bachelor of Arts in Art, Art History, University of Texas
Bachelor of Fine Arts, Studio Art, University of Texas
Recent One Person Exhibitions
– States of Grace, Seton Cove, March – April 2019
– Handmade, Hecho a Mano, Casa Herrera, Antigua, Guatemala, May 17- June 30, 2018
– Shadow People, YMCA Town Lake, April 10th – June 14th 2018
– Artisans of Ayacucho, Pro-Jex Gallery, April 1st – May 1st 2015
– Photo Intaglio, Austin Camera and Imaging, January 25th – February 25th 2015
– Mannequins, Bone Black Gallery at Canopy, October 15th – November 8th 2014
– Market Photographs, Bruegger's Café, Austin, September 1 – October 30th 2014
– featured artist, Lessedra World Art Print Annual Exhibition, Sofia, Bulgaria, 2013
– Flower Photos, Windsor Park Library, October – December 2011
– Child Soldiers in the Fashion War, Xnihilo Gallery, Houston, Fotofest, March 2010
– Enigmas, Casa Frissac, Tlapan Cultural Center, Mexico, July 23 – August 7, 2009
– Nature and Art, Fotoseptiembre, StoneMetal Press Printmaking Center, San Antonio, Sept. 2007
– Flores en Colores at Gallery Café de la Selva, Mexico City, August 4 – 31, 2007
– Prints and Photographs, at the Lazer Gallery, Chicago, IL, May 2006
– Fiestas of Mexico, photo exhibition, USMP, Lima, Peru, June 2004
– Velas of Juchitan, Juchitan Cultural Center, México City, Nov. 27 – Dec. 31, 2003
– Zapatista Communities, photographic exhibition at the Mexic-Arte Museum 2003
– Agua y Luz, Los Illustres Galalería Café, México City, 2003
– Cultura Andina, Universidad Nacional Mayor de San Marcos, Lima, Peru, 2003
Recent Awards
– Mozart's Christmas Photo Show, Honorable Mention, 2018
– Parallel Culture Exhibition, Juror's Choice Award, Juror James R. Pace, UT Tyler, September 2016
– The Woodlands High School Art Trust, purchase award
– The Big Show, Honorable Mention, TSU Round Rock, 2015
– Georgetown Art Hop 2014, Honorable Mention Printmaking, Juror John S. Hancock
– The 27th Annual McNeese National Works On Paper Purchase Award
– Reagan Outdoor Advertising Billboard Competition, Austin, 2011
– Artist Residency, Serie Print Project, Austin, March 2011
– Carrier Pigeon Winter 2011 Journal
– 2010 Juried Art Exhibition, Live Oak Art Center, Columbus, TX, Juror: Jim Edwards
– D.Weldon Solarplate Award, Hand-Pulled Prints International XIV, StoneMetal Press
– Semifinalist in the American Anthropological Association 2008 Photo Contest
– "Goldfish", purchase award, The Illinois Institute of Art-Chicago
– Zimmerli Art Museum NAWA Collection, Rutgers, NJ
2020 Selected Exhibitions
– 7th Annual Living Mark, Verum Ultimum Art Gallery, Portland OR, August 1-31st
– National Exhibition, Dallas Metro Arts Contemporary Gallery, June 1–27th
– 33rd Annual McNeese National Works on Paper, McNeese SU, Lake Charles, LA, March 26th – May 15th
– Embracing the Wilds, Month of Print, University of Colorado, Boulder, March 2020
– Shadow and Light, Fotofest, Baytown, TX, Juror: Catherine Couturier, March 7th – May 15th
_ Alternate Views, with Theresa Bond, Brick Oven on 35th Street
– Hill Country Perspectives, Mercer St. Gallery, Dripping Springs, Jan. 7th – 31st
– Figures and Faces, with Theresa Bond, The Old Bakery & Emporium, Jan. 2nd – 29th
2019 Selected Exhibitions
– Women Printmakers of Austin, Austin-Bergstrom Airport, Oct. 26th – Feb. 28th 2020
– Open 30 International Juried Exhibition 2019, Laredo College, Texas, Nov. 7th – Dec. 13
– Red Dot Art Spree, Women & Their Work, Sept. 12th – 22nd
– 22nd International Open, Woman Made Gallery, Chicago, Juror: Dolores Mercado, Curator NMMA, Aug 9th–Sept 5th
– 14th Annual TAC Juried Exhibit, Fort Worth, Juror: Margery Grella Gossett, August 2nd – 21st
– Assembly, The MAC, Dallas, TX, July 27th – Sept. 1st
– Unconstrained, A. Smith Gallery, Johnson City, Juror: Catherine Couturier, May 27th – July 14th
– Las Americas International, PrintMatters, Cindy Lisica Gallery, Houston, April 27th – Aug. 3rd
– First Impressions: 5-Year Calendar Retrospective 2015-2019, Mesa Art Center, Mesa, AZ, Feb. 8th – 28th
– Landscapes Extraordinaire, with Terry Chastain, Wiggy's Windows, PrintAustin, Jan. 15th – Feb.29th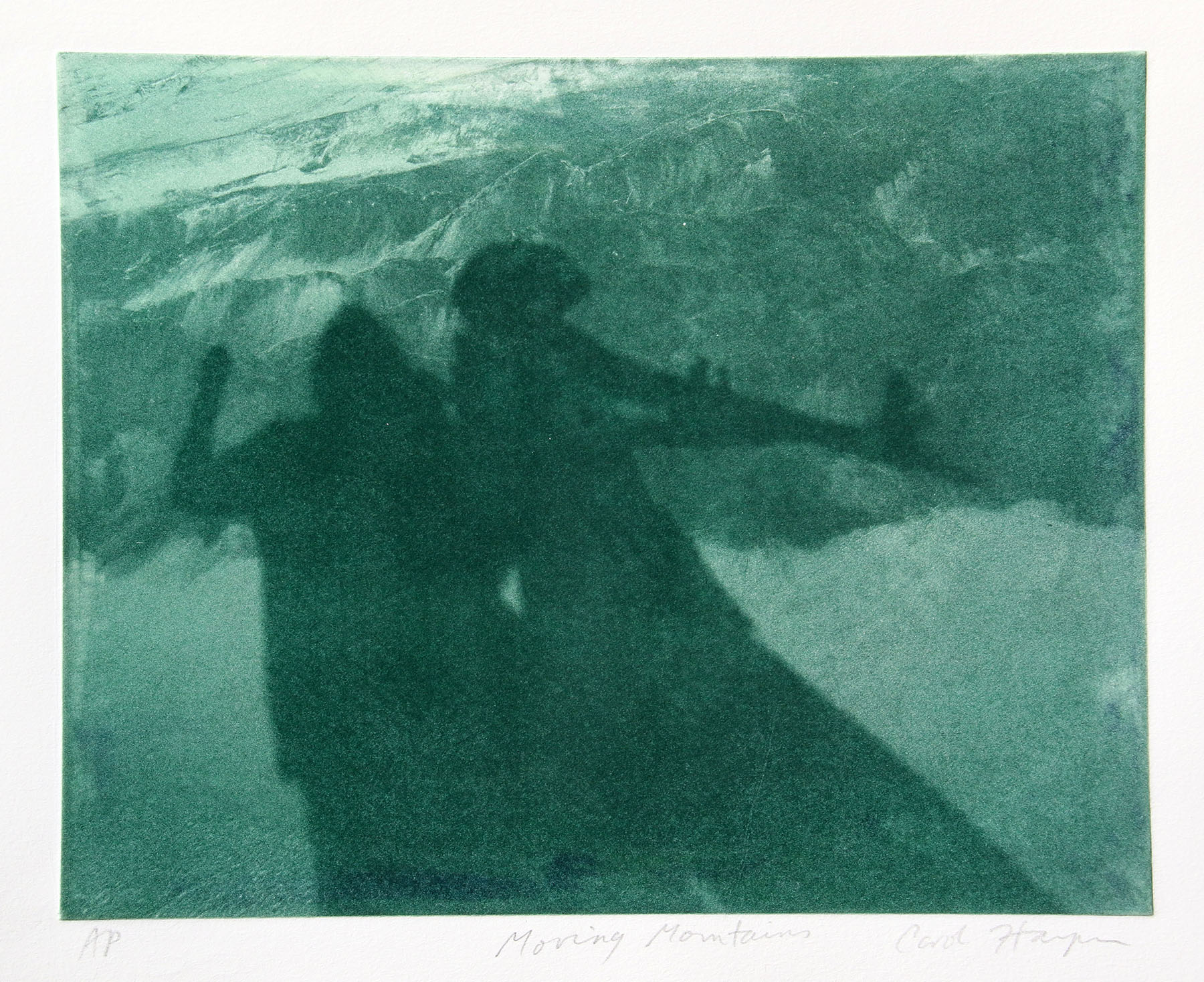 Photo intaglio
Paper size 11" H x 15" W
Framed size 16" H x 20" W x 1" D
$250.00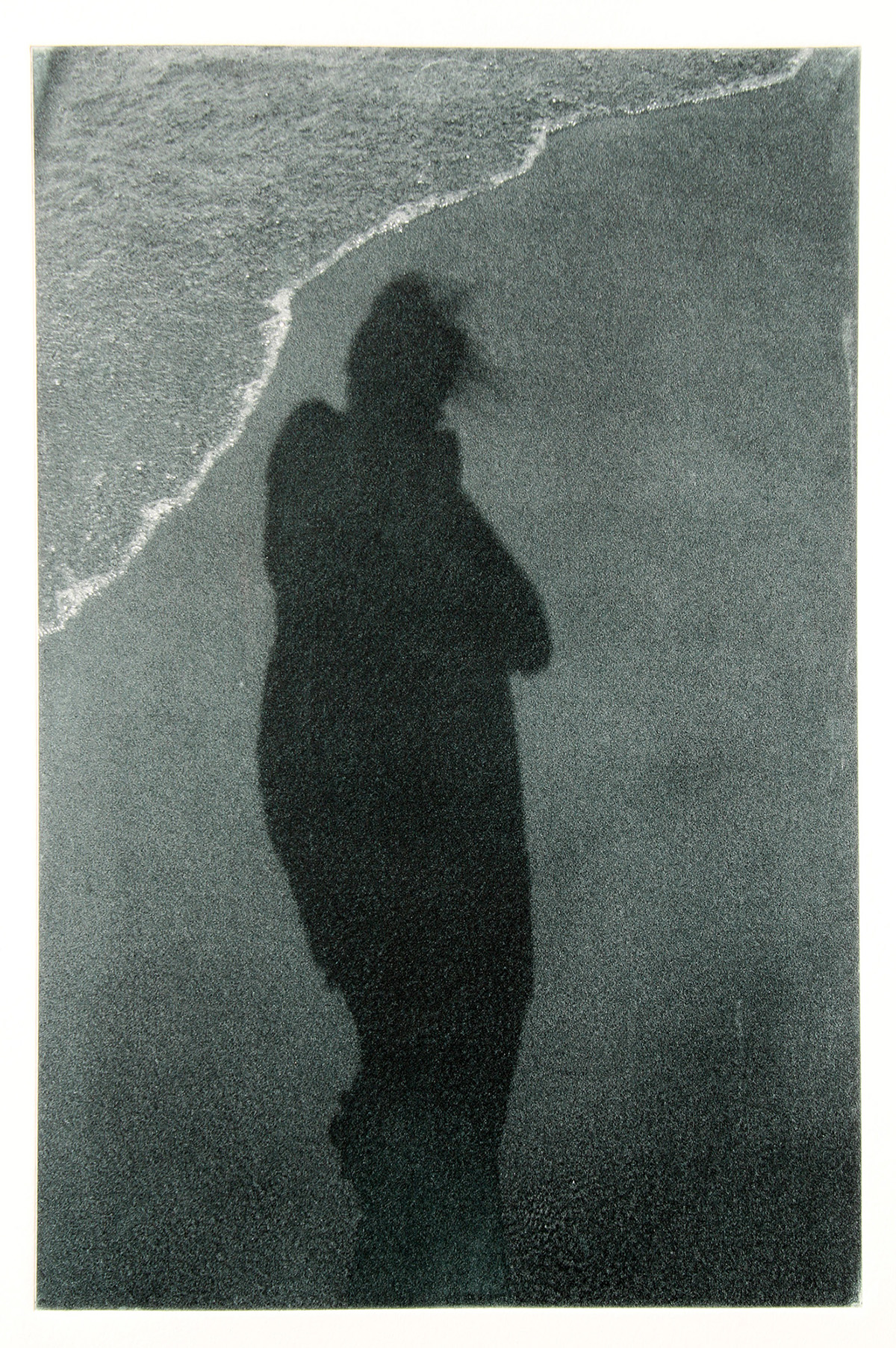 Photo intaglio
Paper size 11" H x 15" W
Framed size 16" H x 20" W x 1" D
$250.00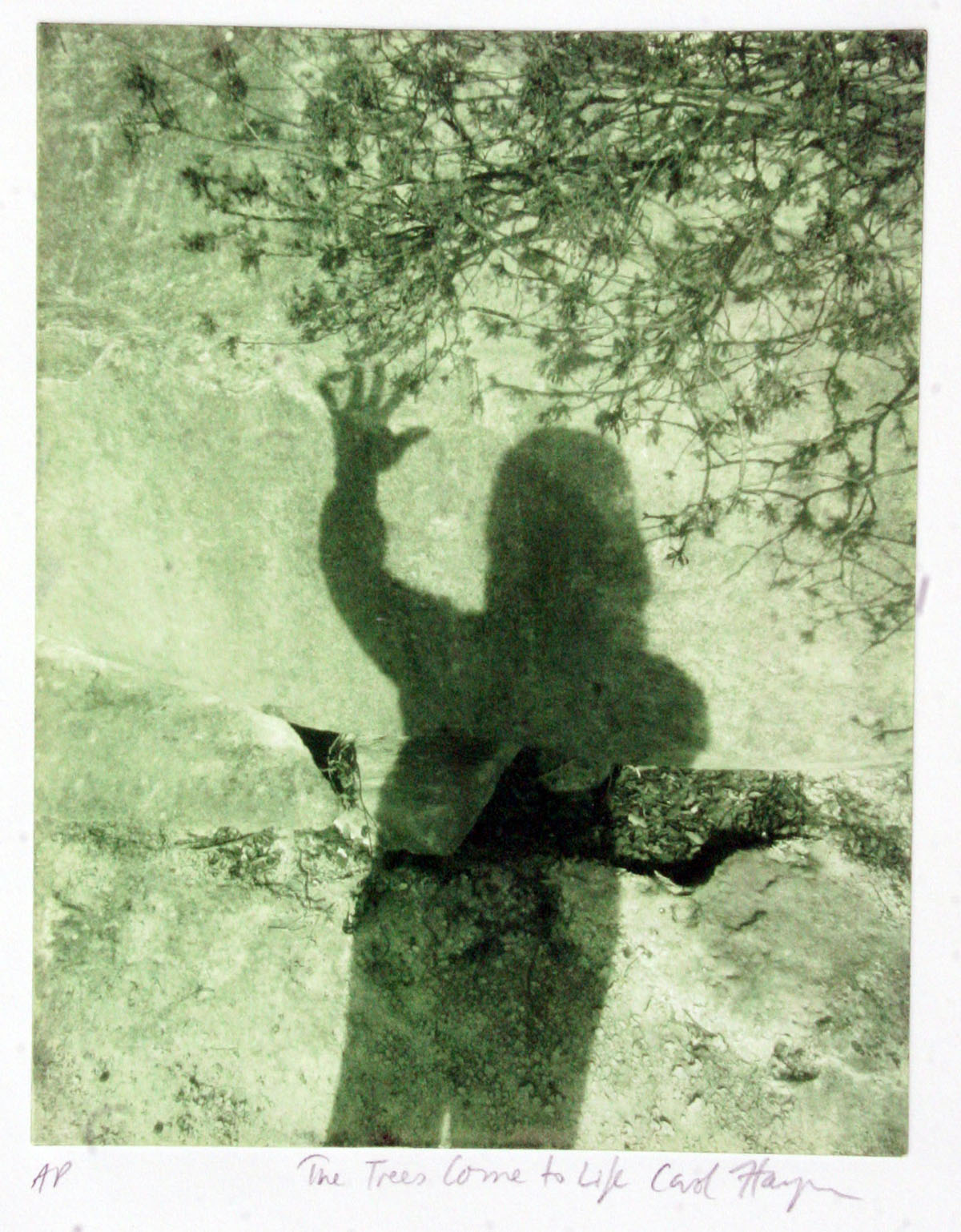 Photo intaglio
Paper size 11" H x 15" W
Framed size 16" H x 20" W x 1" D
$250.00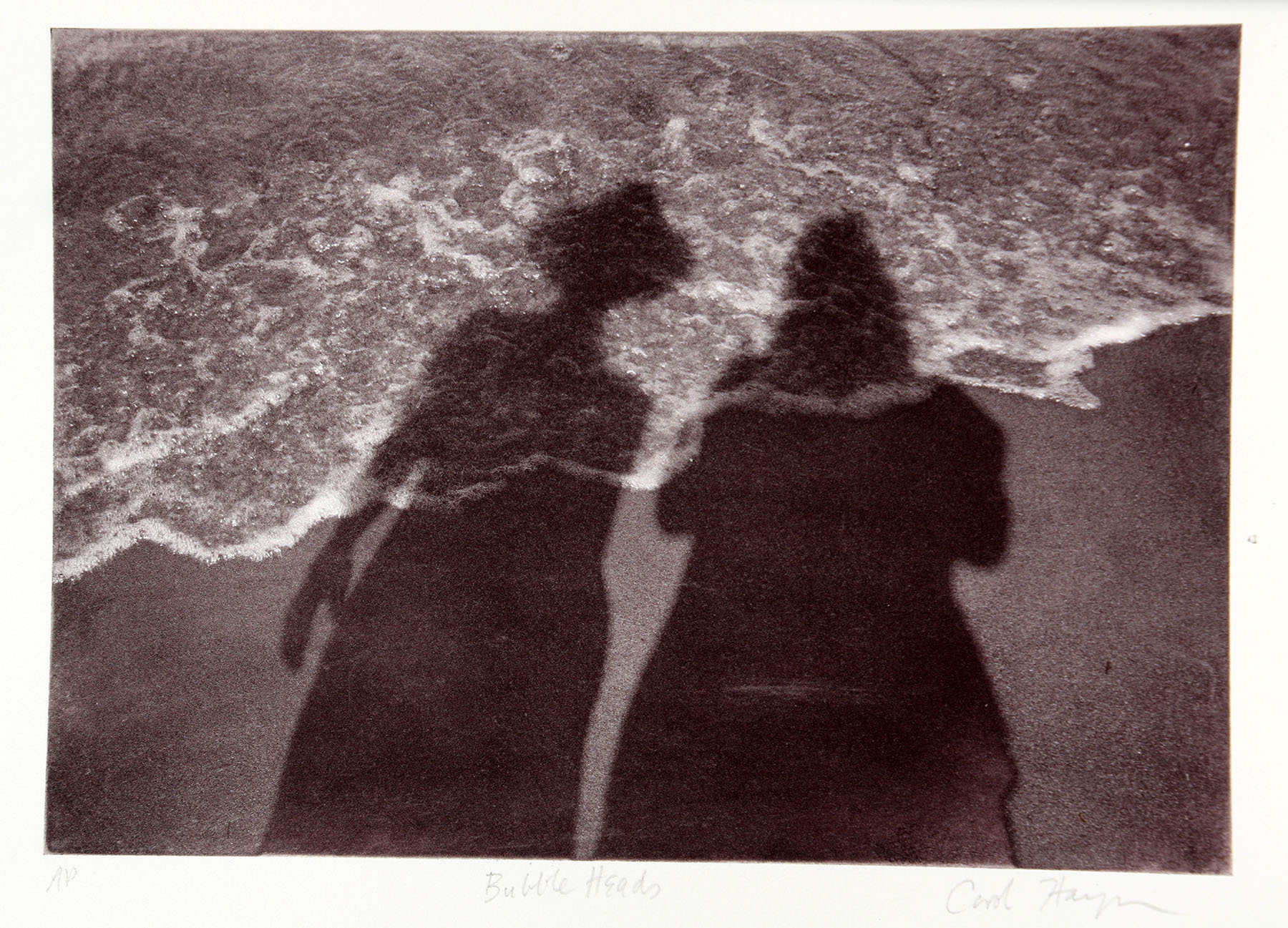 Photo intaglio
Paper size 11" H x 15" W
Framed size 16" H x 20" W x 1" D
$250.00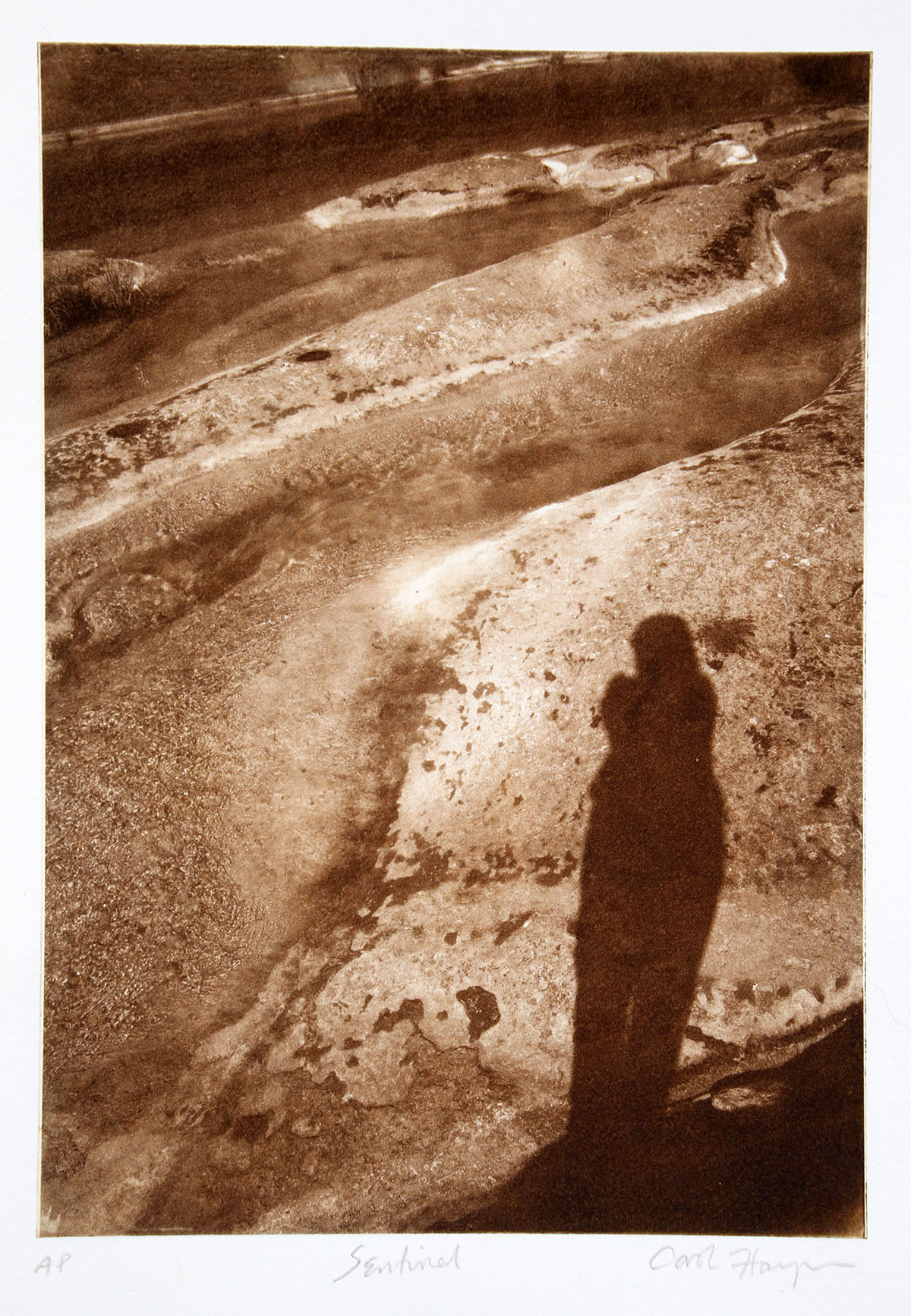 Photo intaglio
Paper size 11" H x 15" W
Framed size 16" H x 20" W x 1" D
$250.00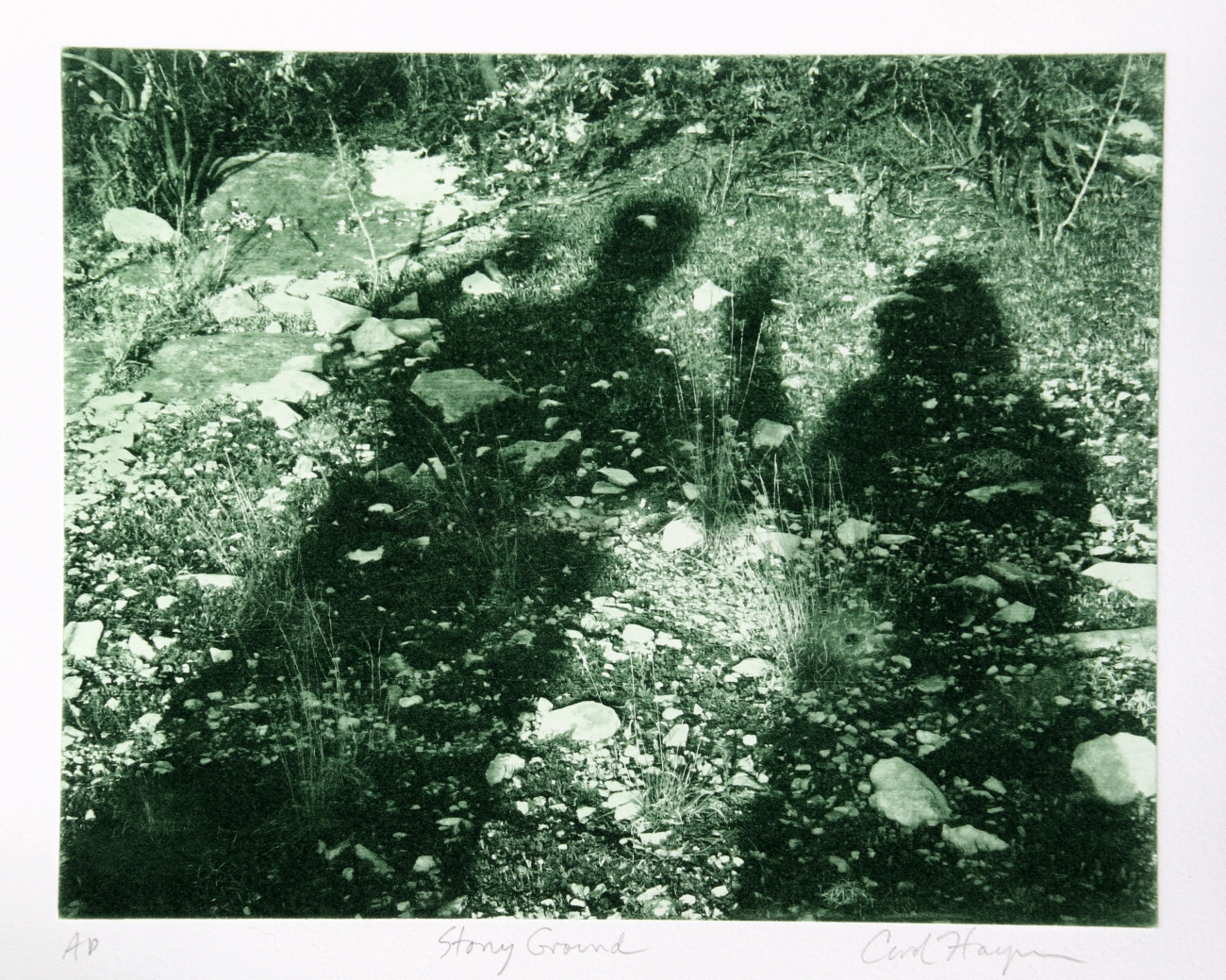 Photo intaglio
Paper size 11" H x 15" W
Framed size 16" H x 20" W x 1" D
$250.00
©2021 Artful Galleries LLC
Design by Kim Brill Code by Brad Cable
SIGN UP FOR OUR NEWSLETTER