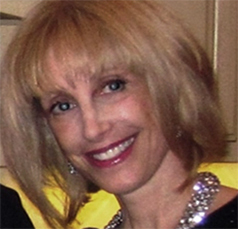 ANN NEWMAN
Acrylic and mixed media
About the Artist
Ann was born in Jackson Heights, New York and received her Bachelor in Fine Arts and Master of Science in Art Education from Massachusetts College of Art (Mass Art) in Boston, MA. For ten years she worked, taught, exhibited and juried shows in the Boston area.
Read More
To focus on raising and educating her son, she became a writer and blogger for Intel, IBM and Dell. Her work has been published by Forbes, Gigaom and Wired. Now that her Scott is finally solvent, she has been able to return to her first love — art. Today she paints and sculpts in a small studio in North Austin where she lives with her dog Vivy.
Artist Reflection
Matisse said: "I don't paint things; I paint only the differences between things." I'm not totally sure what that he meant by that, but when I work, the process feels like a two-way dialog about space, contradiction, color and line. The trick is to see and paint at the same time. Matisse, Diebenkorn, Dworkin and Twombly are influences.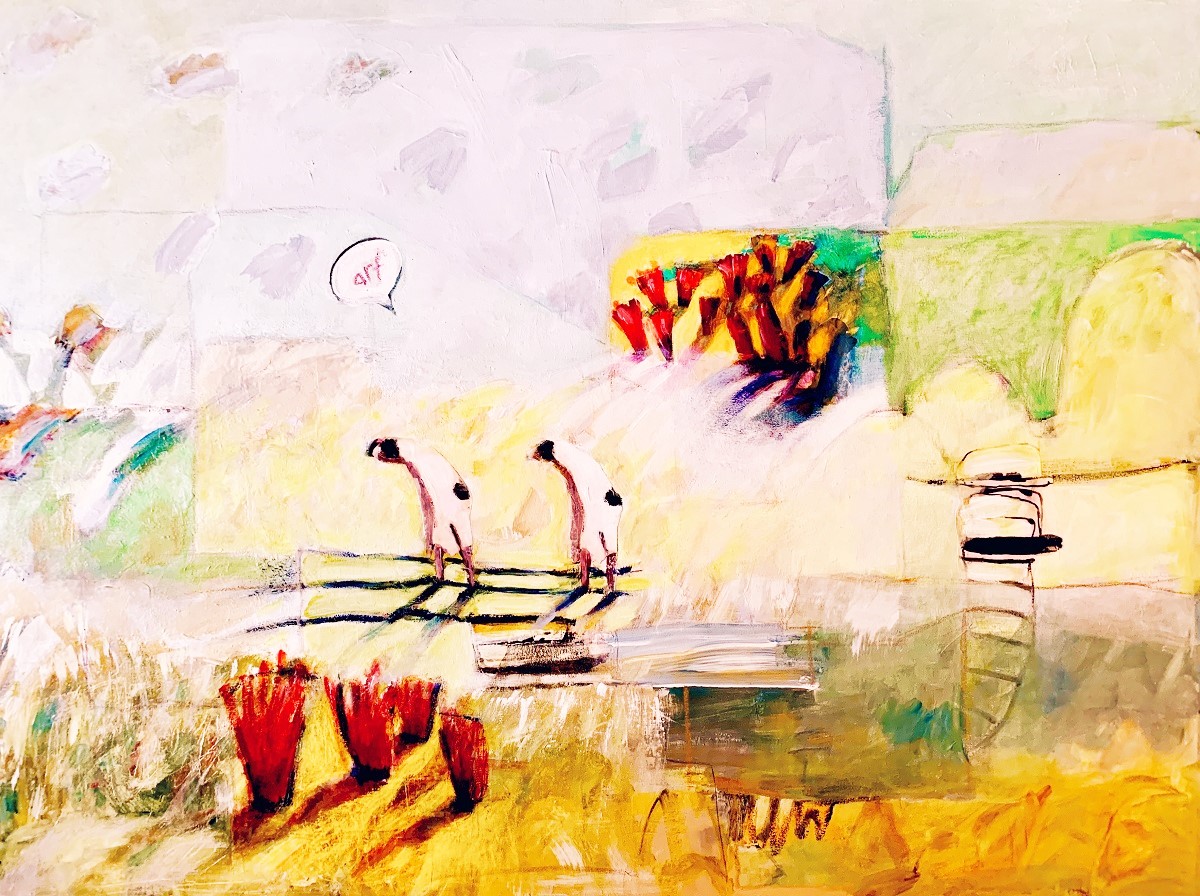 • SOLD Jack and Diane
Collage, acrylic paint on canvas
36" H x 48" W x 1.5" D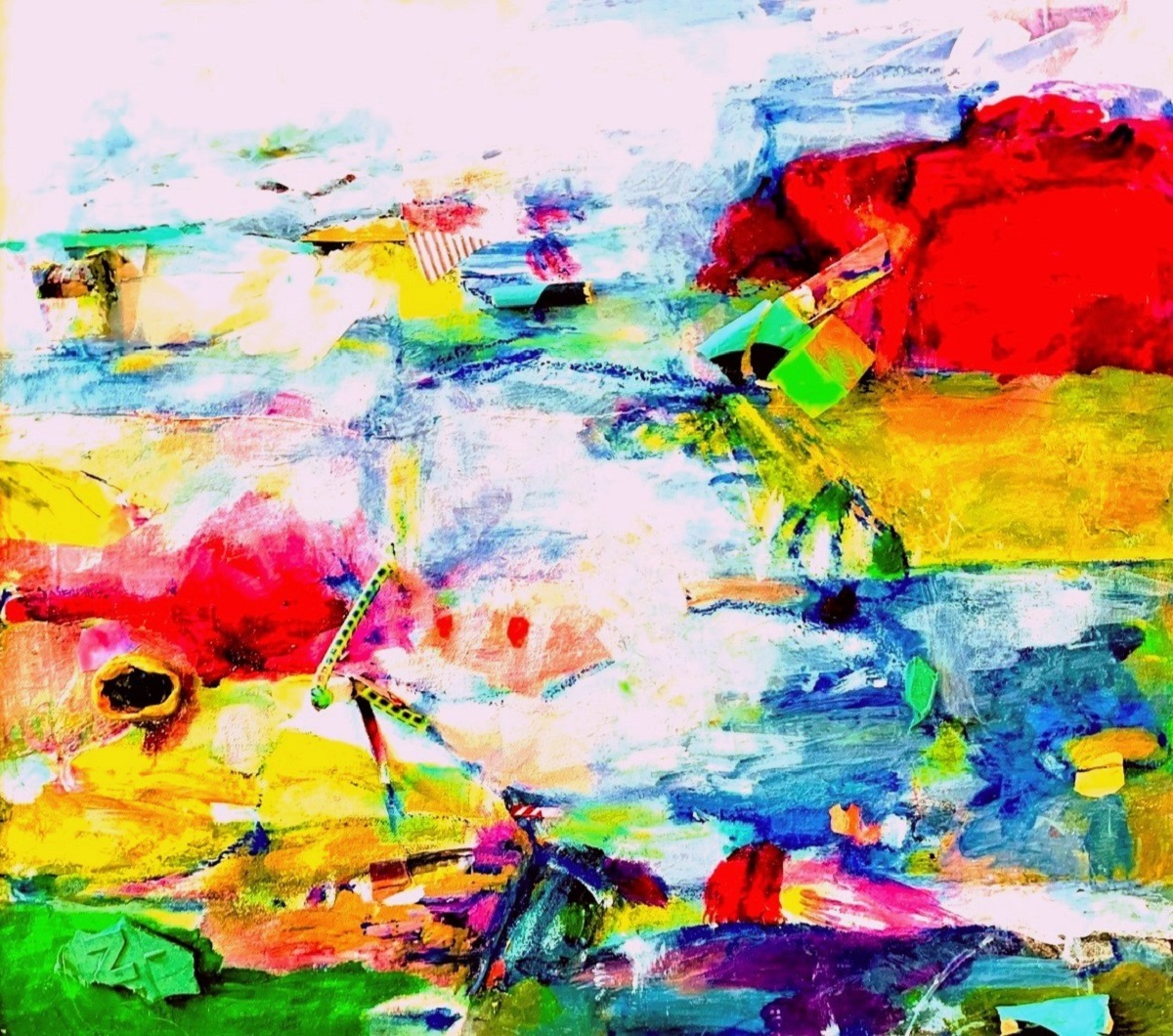 • SOLD View from St Charles
Collage, acrylic paint, found objects on canvas
17" H x 18" W x 1" D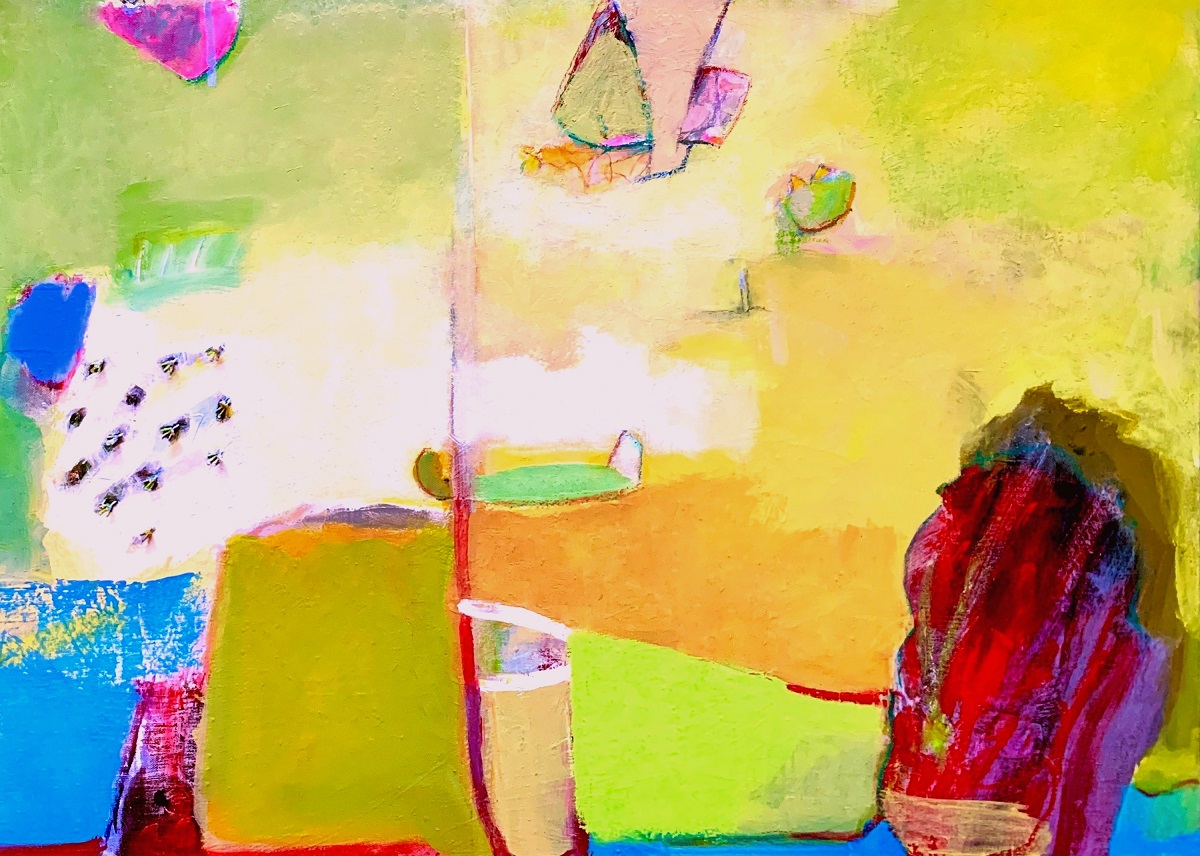 • SOLD The Other
Mixed media, plastic, acrylic on canvas
24.5" H x 34.5" W x 2" D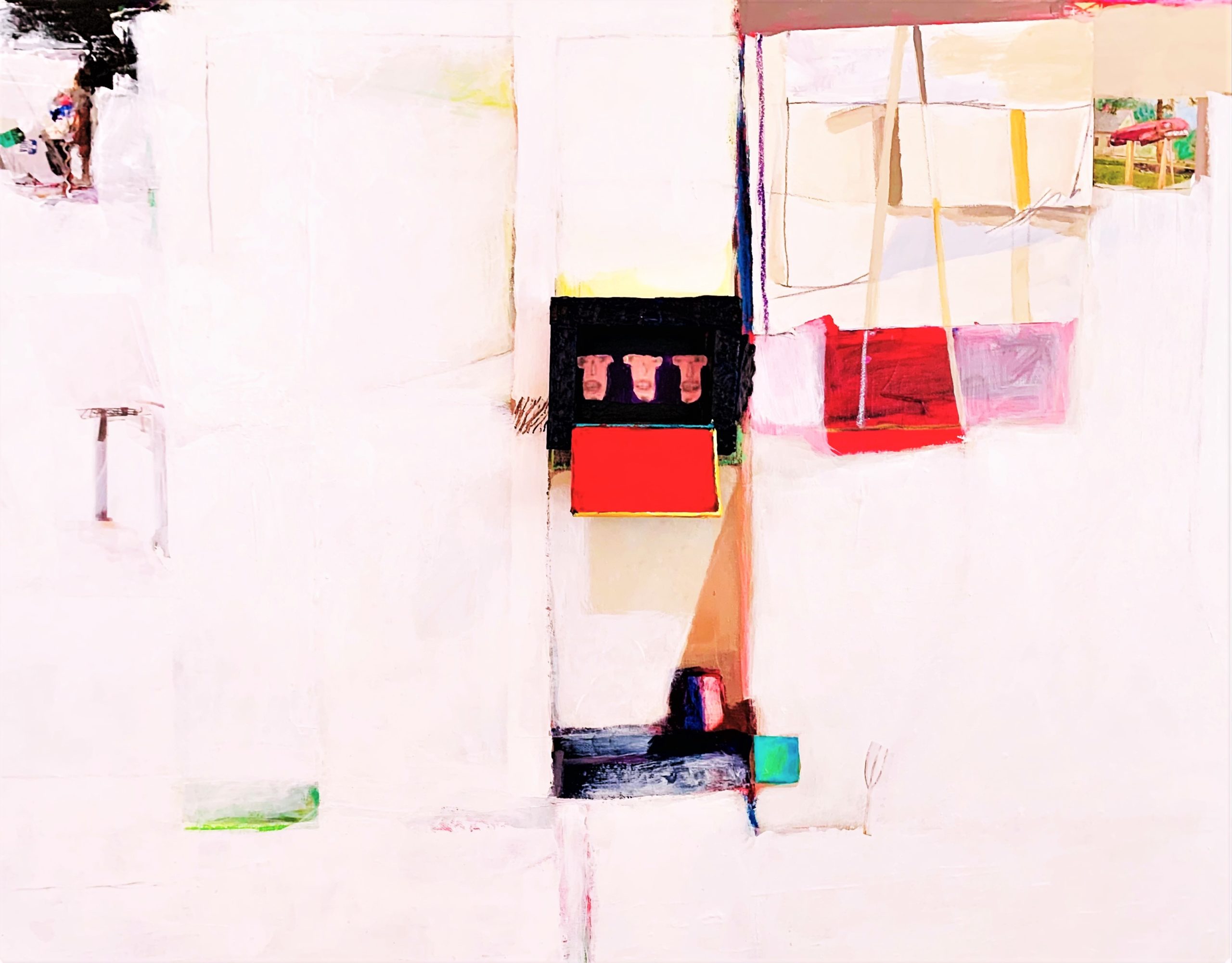 Acrylic, mixed media on canvas
30" H x 40" W x 1.5" D
Framed, ½ inch flat, blonde wood frame
$650.00
©2021 Artful Galleries LLC
Design by Kim Brill Code by Brad Cable
SIGN UP FOR OUR NEWSLETTER