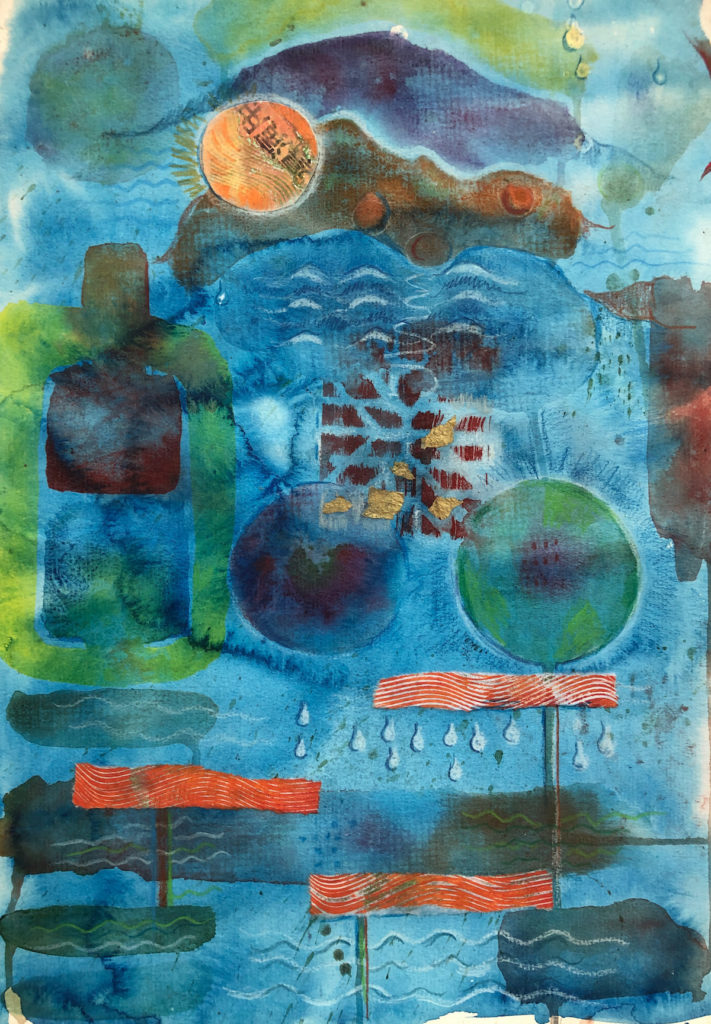 Description
Rain Over the Mountain, by Texas Artist Terry Gay Puckett, is a fantasy watercolor collage made with Primacolor pencils. Jewel-like blues, greens, purple, orange and magenta mixed with handmade-paper accents creae the engaging patterns.
Terry describes her creation, "Misty mountains seem to rise from a sky-blue lake and orange, purple and green balls bounce across the painting. Water droplets fall like tears from skinny handmade orange paper rectangles floating above the water. Where is this? In my imagination."
Rain Over the Mountain watercolor painting on paper is unframed, allowing you to select a frame you love that perfectly complements your decor.
Artful Galleries' donation: 14% of this artwork's purchase price will be donated by Artful Galleries to the nonprofit you select at checkout.
©2021 Artful Galleries LLC
Design by Kim Brill Code by Brad Cable
SIGN UP FOR OUR NEWSLETTER